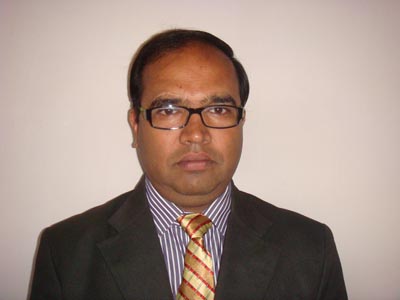 Nagpur News: The research titled "A study of Impact of Green Marketing on Sales" by Ashish V Gadekar under eminent guidance of Dr P K Gupta Professor and Ex Director Institute of Management Studies, Devi Ahilya University, Indore, has been awarded Ph D in Management by DAVV, Indore. The study is carried out in two cities of India namely Nagpur and Agra.
Research outcomes are extremely applied to the industrial world in establishing sustainable ecofriendly business. In the era of cut throat competition industries are serious towards environmental protection. This research is answer to the question how to do a Green Business or Business Green? Many solutions like ways to Green education, Green awareness and Green approach towards Green Business are discussed and validated through exhaustive data.
The research is selected for presentation in USA. AICTE offered sponsorship for the international publication and presentation. Also the process of patenting the findings is on.
Ashish Gadekar and Mrs Rimalini Ashish Gadekar are well known researcher in the area of Green and Lean Business. He has to his credit more than 20 international and 9 national publications and presentations. Also MDPs, FDPs and expert lectures on Eco friendly business approaches are their speciality. He is very well known for his teaching excellence in the academia.
He expressed his gratitude towards his wife Rimalini, son Ashmit and all the family members and National and International friends.