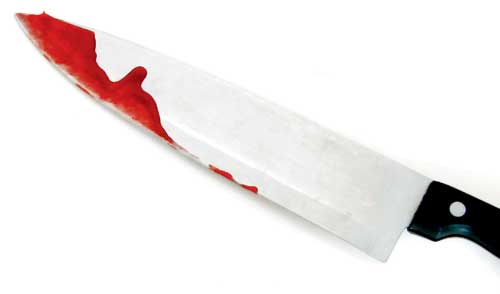 Nagpur News: The Nandanwan police in a well-planned strategy succeeded in arresting two murder accused who had eliminated a man over some money dispute. It may be recalled the Nagpur Today had reported finding of body of an unidentified man in a "Nallah" near an overbridge on Tarodi-Khedi Road on June 3. Later, during the investigation, the victim was identified one Dnyaneshwar Ganpatrao Solanki (40), a resident of Lokniwara Society, Gulmohar Nagar under the jurisdiction of Kalamna Police Station. Nandanwan police had booked the unidentified killers under section 302 of IPC.
The Nandanwan police, during detailed investigation, came to know that the victim was a bachelor and had addicted to liquor. He was working as watchman in Transport Nagar. Armed with vital information the Nandanwan police laid a trap near the liquor shop and detained two accused one Vijay Nandlal Rahangdale (29). A resident of Ghar Sansar Society and one Srikant Marotrao Dhote (29), a resident of Deshpande Layout. After sustained quizzing the two accused confessed the murder of Solanki by them.
According to police, the murder victim and accused used to meet at the liquor shop frequently. They became friends after some time.  Vijay told police that just two days before the murder of Solanki, he had given Rs 1000 to Solanki on credit. On the morning of the murder incident, both the accused met Solanki at the liquor shop. After spending some time there the trio started proceeding towards Khedi village. But midway a quarrel erupted between Solanki and the accused Vijay over the money. In the heat of moment, Vijay whipped out a knife and struck Solanki on his neck anf killed him on the spot. There after both accused threw Solanki's body in the "nallah" in order to wipe out evidence.
Police have got custody remand of both Vijay and Srikant till 24-06-2013 and are investigating the matter further.