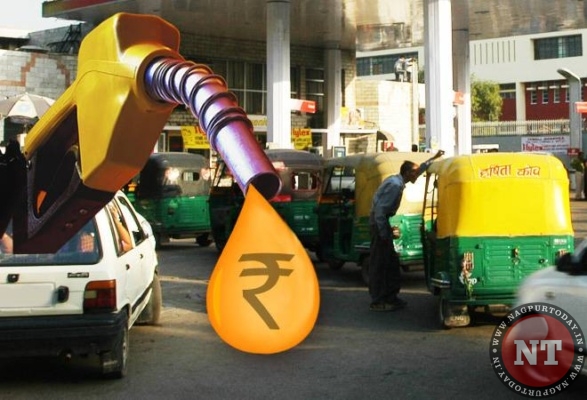 Nagpur: Fuel prices once again witnessed a hike on Thursday, with petrol being sold at Rs.86.88 per litre and diesel at Rs.74.79 per litre in Nagpur. The price of petrol has been increased by 20 paise per litre, while diesel saw a hike of 22 paise per litre, as compared to Tuesday's prices in Nagpur.
In Mumbai, the price of petrol has surpassed the Rs 86 mark to be sold at Rs.86.91 per litre, while diesel is being retailed at Rs.75.96 per litre.
Fuel prices across four major cities remained steady on Wednesday, after recording an increase for 10 consecutive days. While petrol prices were selling at an unchanged price of Rs 79.31 per litre yesterday, the same was retailing at Rs. 86.72 in Mumbai, Rs. 82.41 in Chennai and Rs. 82.22 in Kolkata.The diesel prices also remained unchanged on Wednesday across the four metropolitan cities, as per the Indian Oil Corporation.
A litre of diesel was being sold at Rs 71.34 in Delhi, Rs 75.74 per litre in Mumbai, Rs 75.39 per litre in Chennai and Rs 74.19 per litre in Kolkata.Earlier, Union Minister for Petroleum and Natural Gas Dharmendra Pradhan had said that the rise in fuel prices in the country was "temporary," adding that a rise in global crude oil prices was responsible for the price surge in India.