VED representatives to place feasibility report of the project before Secretary of Petroleum Department soon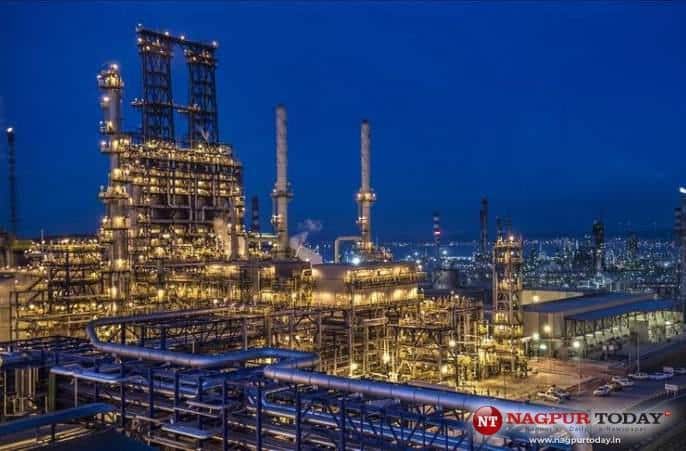 Nagpur: Even though the Union Petroleum Minister Hardeep Singh Puri has indicated that the proposed petrochemical refinery at Nanar in Ratnagiri will be divided into three parts and a project will be set up in Vidarbha, according to officials of the Vidarbha Economic Development Council (VED), Nagpur, the project could be set up in Chandrapur. "MIDC or any such place is best suited for this but VED also made it clear that they are not against the project in Chandrapur.
Notably, VED is continuously trying for 10 years to bring this project to Vidarbha. Shiv Sena is opposing the project in Ratnagiri. Therefore, efforts are being made to bring this project to Vidarbha. Hardeep Singh Puri's indication has raised hope for Vidarbha. The representatives of Vidarbha Economic Development Council met Puri in Chandrapur. He was shown the presentation of this project. This also proved how successfully this project can be started in Vidarbha and how important it is for the development of Vidarbha. The Minister was informed about the availability of land, water and electricity in Vidarbha. The Petroleum Minister also drew attention to the cost of saltwater desalination, the recent increase in natural hazards along the coast.
According to the office bearers of VED, Nagpur is best suited for the project considering its geographically central location, national security, rail and airport facilities, Gosikhurd water, Samruddhi Mahamarg, nearby dryport and available space. The feasibility report of the project has also been prepared with the representatives of VED. It will also soon be handed over to the Secretary, Department of Petroleum.
The total project is worth Rs 3 lakh crore. One lakh crore will be invested in Vidarbha by dividing it into three parts. Due to this many small and big industries will come and employment will also be generated. "We are going to do our best to bring this project to Vidarbha," the representatives of VED said.
"It will be stressed that a petroleum refinery should come up in Vidarbha. We will demand that the Aramco refinery should come up in Vidarbha instead of Ratnagiri in Konkan, as planned at present," VED asserted.