Nagpur: "Students pursuing chartered accountancy course, should note that hard work, dedication, commitment and perseverance are the four crucial factors, that ensure success in life," remarked Prateek Parihar, renowned film and television personality.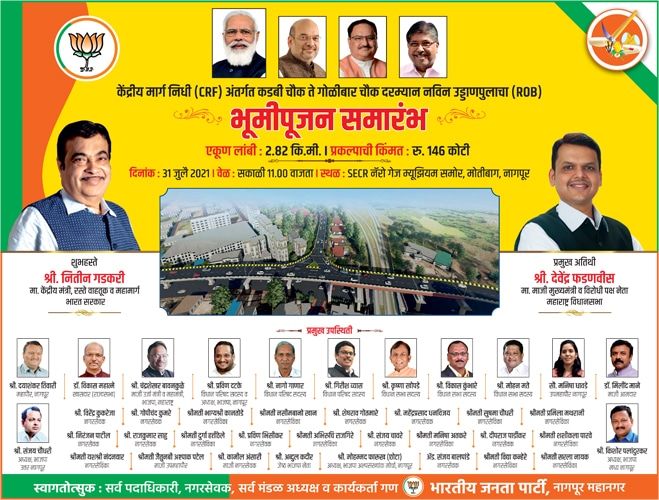 Parihar was speaking as chief guest at the inauguration of 36th Advanced Information Technology and 38th Advanced Management & Communication Skills batches at Nagpur branch of ICAI. The courses have been designed by the Institute of Chartered Accountants, to ensure all round growth and development of the students.
Parihar has made popular TV shows like Aadat se Majboor, Chakravartin Ashoka Samrat, Yeh hai Mohabbaten, C.I.D, and Kumkum Bhagya.
He asked the students to take every incident in their life positively. He emphasised on the power of concentration, determination and positive thinking to achieve success in life. Everybody has to face rejection in life, but it is upon us how we take that rejection.
He concluded in filmy style by quoting the famous dialogue from a Bollywood movie–"Agar kisi cheez ko dil se chaaho to puri kayanat usey tumse milane ki koshish mein lag jaati hai."
Suren Duragkar, Chairman of the Nagpur Branch of ICAI welcome Parihar on his maiden visit to the branch and said struggle in life is inevitable in any profession. He said that Parihar being an artist has struggled a lot. His success story will certainly motivate the CA students.
Kirit Kalyani, Vice Chairman of the branch, coordinated the event. He recognised the concentration and active presence of Harish and Divya, being the students, during his tricky questions in the inaugural session, who were given gifts at the hands of Parihar.
Faculties for the courses Nikita Chawla, Aniruddha Ghude, Riddhi Saboo and Shikha Agrawal were welcomed by the Nagpur branch of ICAI.
Akshay Gulhane proposed a vote of thanks.
Prominently present on the occasion were Sanjay Agrawal, WICASA Chairman, Vinod Chandwani, along with faculties for different CA student training courses and around 125 CA students.