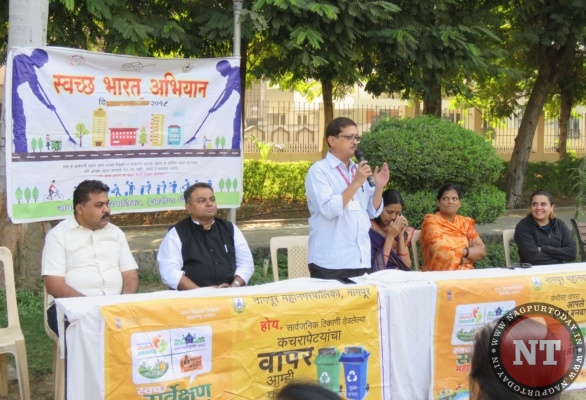 Nagpur: "Swachh Bharat Abhiyan has now become a mass movement. Those cities in which citizens participated during Swachh Sarvekshan created history by figuring in the list of most clean cities. Nagpur too gradually entered the elite list. But if the city has to achieve the feat, participation of people is necessary," said a host of dignitaries participating in a programme organised in Lakadganj Zone on Monday.
The programme, organised by Lakadganj Zone at Deshpande Layout Garden, aimed at increasing people's participation in Swachh Saevekshan in 2019. The Swachhata Ambassador of NMC Kaustubh Chatterjee highlighted the purpose and role of Swachh Sarvekshan and said that people are becoming aware of Swachh Sarvekshan and cleanliness. "This is good for the city. Stress is being given on segregation of waste during Swachh Sarvekshan. If citizens segregate waste at the source itself then it will be very easy to generate fertiliser from the garbage and power generation from the waste. NMC is also focusing on generation of fertilisers and power. Hence people should give Swacch Bharat Abhiyan a shape of mass movement and ensure inclusion of city in the list of clean cities," Chatterjee stressed. Another Swachhata Ambassador R J Nikita gave tips on publicity of cleanliness and making cleanliness a habit.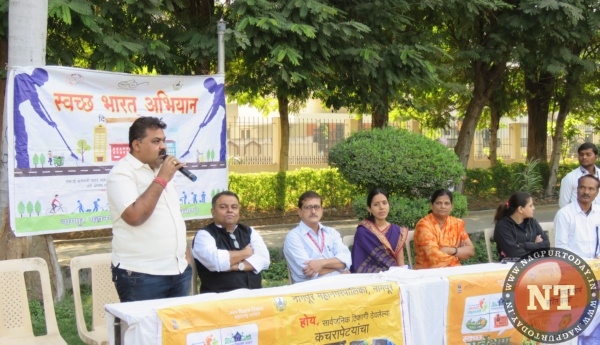 The Green Vigil Foundation's Surabhi Jaiswal and Mehal Kosarkar gave demonstrations on how to download Swachhata app.
Assistant Commissioner of the Zone Subhash Jaideo elaborated on the efforts and role of NMC in Swachh Sarvekshan.
The programme was conducted by Ashwajit Sontakke. A large number of citizens were present at the programme.