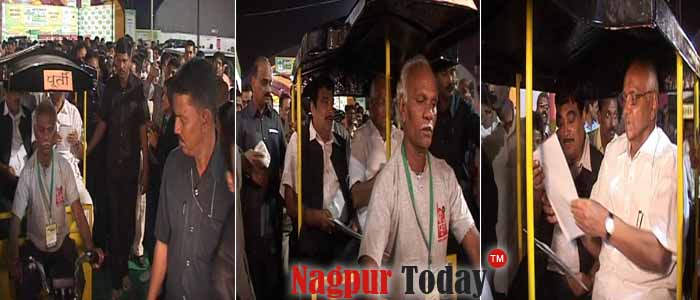 Nagpur News.
As the adage goes the world is round, and so are the corridors of power and by lanes of politics. Nothing is permanent here, neither friendship nor enmity. Sometimes 'like poles' repel in politics but more often 'unlike poles' do attract too as was seen recently in Nagpur when NCP leader and Union Agriculture Minister not only shared the dais with rival party BJP's ex-chief Nitin Gadkari but even had the joy ride of auto rickshaw together.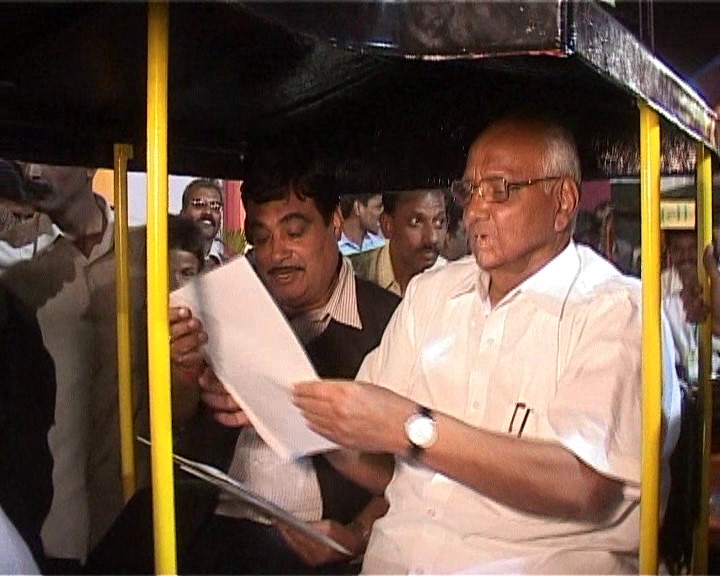 Pawar who was at Agro Vision 2013 – central India's largest agriculture exhibition and workshop series – being coordinated by Gadkari, shared a ride together in an auto-rickshaw run by solar energy. The auto-rickshaw has been displayed at Agro Vision going on at Reshimbagh ground.
Interestingly, Pawar has also defended Union Home Minister Sushil Kumar Shinde's remarks over RSS-BJP running terrorist camps across the country saying that Shinde would not make baseless comments unless he had some proof. Pawar had said that Shinde might have the clear evidences of what he said.
On the other hand, Pawar had all praise for Gadkari's Agro Vision 2013 when he said that exhibition of such magnitude and approach always work in larger interest of farmers. He also said that such an exhibition would be elevated to mega level in association with other states too.