Proficient driver avert a major mishap at Anil Deshmukh's convoy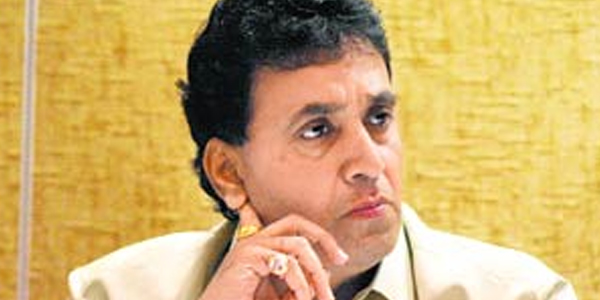 Nagpur News : With more than 25 years of experience in driving, 50-year-old Vijay Fegude can now rule his hands on the wheels of any vehicles. Right from low profile politicians to high one, he has driven many vehicles of political leaders.
Early morning on the Republic day, Fegude's proficient skills seems to have helped him to avert a major mishap that would have claimed four lives including Anil Deshmukh, Minister of Food, Civil Supplies and Consumer protection, personal assistant Sanjay Dhote.
On Saturday around 5.15 am, Anil Deshmukh's convoy was heading to Gondia for flag hoisting. Deshmkuh's car was just one car behind of Dhote that was driven by Fegude. In a bid to overtake a truck, Fegude hit the divider near Kapsi over bridge on Bhandara road.
Fortunately, all four including Fegude escaped with serious injuries.
"No doubt, Fegude is a very experienced and a careful driver. On Saturday too, he slowly reduces the speed and thus the impact of the collision with the divider was very low. Or else, our vehicle would have overturned either to right or left resulting into a major mishap," said Sanjay Dhote, who is undergoing treatment at Intensive Care Unit (ICU) of Rahate hospital on Central Avenue. He informed that the divider has been built just a week before.
Fegude told Nagpur Today that he has never met any mishap in his 25 years of driving. He was overtaking the truck from right side of the road. "For major portion of the road, there was no divider and thus I planned to overtake. As soon as I speeded, I saw the median from opposite but at the same time, there was another truck coming from opposite direction. So to avoid colliding with the trucks, I drove to centre and hit the median," he said. Fegude, too is admitted at ICU.
However, as per the rules, he was booked by Kalamna police for rash driving causing injuries to others.
Dhote was sharing the rear seat with Pravin Pothe (22), a helper at Deshmukh's bungalow. Pothe too has suffered serious injuries on his face. Besides Fegde, another driver Rajesh Narnawre, a resident of Anant Nagar, who was seating in the front, escaped with minor injuries. Narnawre was discharged on Saturday.
The escort team in the convoy made efforts to pull all injured from the window of thee Ambassador Vehicle, whose doors were locked after the mishap.