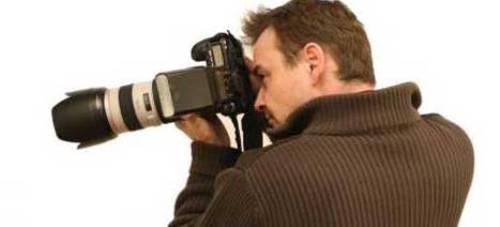 Remember the times when Saroj Khan choreographed most of the dances, R.D. Burman composed most songs and Kishore Kumar sang most of them? Yes, these artists emerged as the biggest names in the Masters of their arts. But we have come far from the days when only few names were known in specific fields of art. In the present century we have youngsters coming out of bounds of their comfortable, conservative households to put forth their zeal to be different. Opting for their interests as a career does not only separate them from the usual crowd, but also ensures hard work and success.
Long gone are those days when children took to studying what their parents learned and bequeathed the same knowledge from them. Changing times and preferences have brought about a realization – the traditional occupations such as medical, engineering, teaching etc do not seem to interest the present generations as much as they did before. Several new areas offer young minds to endeavor a world of growth opportunities. With the rising competition, most of the young population is taking up un-conventional career paths instead of being a part of the rat race.
The passion and love of their art is one of the main reasons students are willing to take up these options and make a difference. Breaking the old notions of what was perceived as the 'ideal job', the students have now moved on from the orthodox professions towards new ways of earning. From budding script writers, choreographers, photographers, musicians, film directors to fashion designers, beauticians, cartoonists and even tattoo artists, students have a plethora of options today to learn and earn from the art they love. Today, institutions are coming up with various courses, proving to be a major boost in the country's education system. Institutions are no more confined to the supposedly considered professional courses and have branched out to provide students with courses that are of their interest.
Various private establishments have moved a step forward in giving the students what they want by coming up with a lot of options to choose from. One of the best examples here is the K.M .Music Conservatory in Chennai owned and headed by the music maestro    A. R. Rahman for anyone even remotely interested in music. Be it music composition, playing an instrument, singing a specific genre of music or even writing lyrics for songs; you have a passion, you have a course! Likewise, several fashion institutes all over the country provide courses varying from textile designing, footwear designing, interior designing and jewellery designing, to name a few. Pioneering artists in every field have discovered diverse ways to put across their novel thoughts to revolutionize the world. Apart from expressing oneself through innovative art, the 'ignited minds' are making another productive difference in the world. By engaging in philanthropic activities and being a part of the armed forces, their compassion for the people and for their country is aptly expressed. By doing so, even the youngsters in technical and medical professions with a compassionate insight are contributing to the world's welfare in ways more than one.
"Be the change you wish to see in the world". The person who spoke these lines must have pictured a future full of youth painting the world with their own unique colours. For making a mark and earning a distinct position in the present day and in the days to come, there is a pressing need to be distinct and that is possible by following the passion within you.
Shivangi Chaturvedi