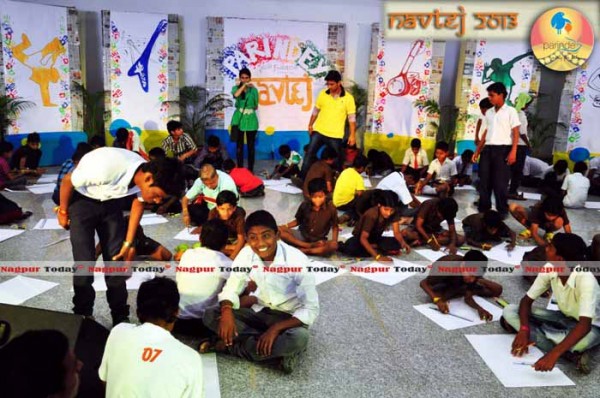 Diwali, a festival to pay a visit,
To all our friends & relations,
To hand them over sweets and presents,
Diwali is our splendid chance.
But while you spend a time of joy,
Don't think its merriment all the way,
Out there wait may be those,
For whom its no time to be gay.
Defined of laughter & smiles for days,
They know not what it is to enjoy,
Can you not share something you have,
Can you not bring them a little joy?
When you can make someone else smile,
When you can be someone's ally,
That's when you can yourself be glad,
That's when you'll have a happy diwali!
That's where you'll have Navtej-A-ray of Hope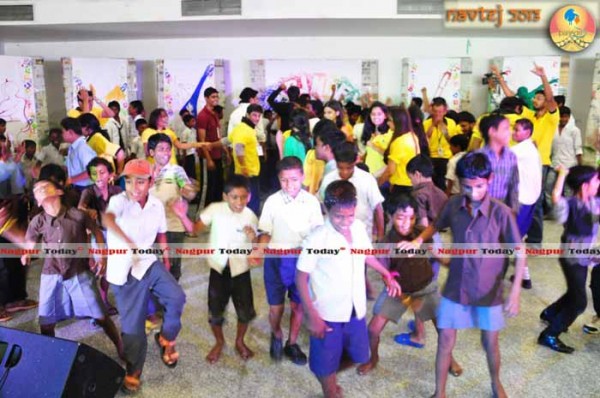 Nagpur Today: An event called NAVTEJ was successfully organised by Parindey Youth Foundation at Agresan Bhavan, Ravinagar recently. A very first initiative taken by Parindey wherein children from 7 different orphanages were brought together to celebrate Diwali, a festival full of zest and zeal.
The happiness that was been portrayed on their faces, the sense of belongingness that could be felt, their smiles and their playful acts lit up the whole atmosphere. Diwali is not about what we do and what we get, Diwali is all about what we give. Various competitions were organised where some children were filling the colours of rangoli, others were illustrating their thoughts on paper through drawing and painting. Where some children were enthusiastic about winning the competition, others were enjoying the tune of music & dancing throughout. The gorgeous festival of snacks and sweets, everyone was enjoying the royal feast. Delicious food counters of sugar candy, chowmein, juice & kulfi attracted kids a lot.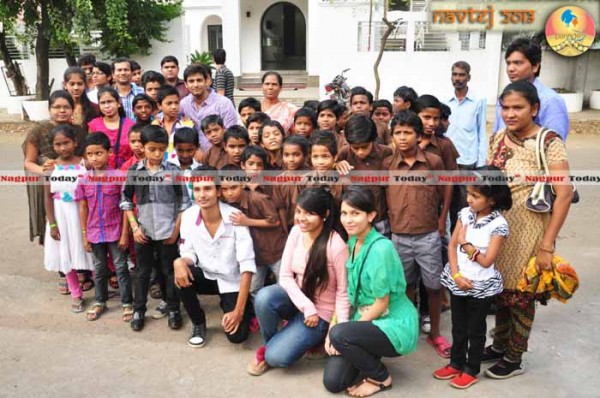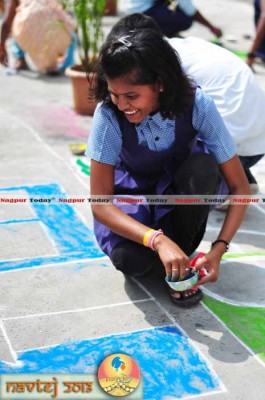 The tremendous hard work and dedication put in by the members in collecting donations and going door to door collecting newspaper scrap as well as the support put in by the society was reflected by the roaring success of the event. As the program drew to a close, Sports kits for children were distributed to every orphanage and the children were given gifts in the form of chocolates like Cadbury Celebrations, Biscuits, and Watches etc.The credit of turning the event into an epitome of success goes to dedicated members of Parindey Youth Foundation team. To conclude the event President of Parindey Youth Foundation Avi Agrawal thanked all the members, supporters and all the people who helped make the event successful and expressed his gratitude to all.