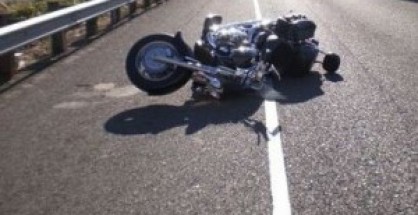 Nagpur News: In a horrifying mishap, three members of a family lost their lives in a head-on collision on Nagpur-Mouda road under the jurisdiction of Kamptee police station early Thursday.
Madhukar Ablankar (45), a railway employee, was returning home from Mouda with his wife Usha and 16-year-old daughter Rina on their bike when a speeding rashly driven matador collided head-on with them. The deceased are survived by the only two remaining family members, elder son Pawan (21) and daughter Rani (19).
According to the police, Ablankar, a helper at DRM controller office, was driving without a helmet. Rani and Usha were riding pillion. The trio, resident of Jaiwant Nagar on Manewada road, had gone to Usha's maternal home for Bhai-Dooj. The family had left home two days before the accident, and were returning on the fateful day. Ablankar's elder son Pawan, an engineering student, remained at home. Rani was already at Mouda since Diwali.
Police said that the matador was loaded with vegetables and overturned twice after hitting the bike. The trio were thrown at a distance while the matador driver left the vehicle and fled away.
Prakash Itankar, who owns a Dhaba on the main road, saw the trio injured and rushed them to hospital. Police said Madhukar had succumbed to his head injuries on the spot while Usha and Rina succumbed while they were being taken to Mayo hospital.  Search for the matador driver is on.