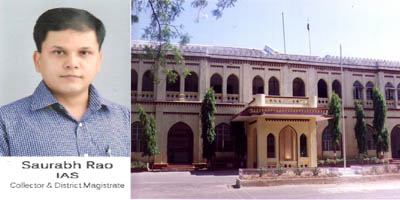 Nagpur News : The paper-less project to be started in Setu Suvidha Kendra will not see the day of the light any sooner. The paper-less project was expected to start completely before the admissions of Std X and XII for the year 2013-14. But, due to the snail pace functioning of development work, students will not be able to take advantage of this facility. The project, that was expected to start in June, is facing some technical problems of software following which the project may start only after few more months.
Conceptualized by City Collector Saurabh Rao, the project was to facilitate the students in filling the application forms for their Identity cards. It is to be noted that every work in Government office are done only with the help of touts. Otherwise, the work goes in a snail pace. Thus, students and parents are left with no choice but to take help from these touts. But, these touts charge in thousands to get the work done.
This project was conceptualized to relieve the students and parents from these touts and directly fill the application forms without any fuss or difficulty. According to the project, the students would have to bring only necessary documents for filling the form. They received no form but a token number. When called out their names, students would have to give details and documents to the operator and details would be feed in the computer. The students would have to come to SETU Kendra only to get his I-Card without any intervention from the touts. The project was already started on practice basis but the complete implementation of the project will take time due to some technical problems.