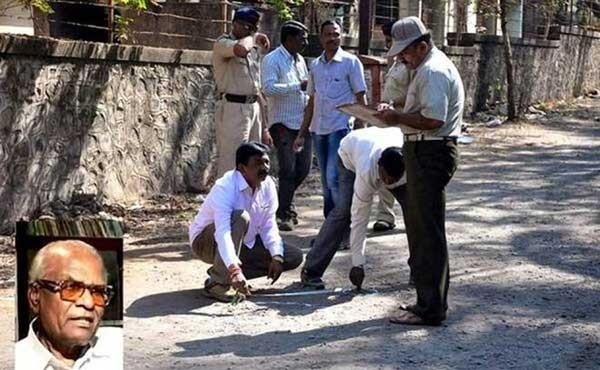 Mumbai: The probe into sensational murder of senior CPI leader Govind Pansare took a new turn on Sunday when the Chief of probing agency Maharashtra Special Investigation Team (SIT) Sanjay Kumar said that the SIT may arrest Parashuram Waghmare in connection with the murder.
Talking to media, Kumar said that if SIT gets any clue about the involvement of Waghmare in Pansare murder case then he will be arrested.
Kumar said that though there was information that same weapon had been used in the murders of Dr MM Kalburgi, Pansare and Gauri Lankesh but such report was not available to us from Forensic Laboratory so far and a senior officers team will leave soon for Bangalore in this connection.
Notably, Waghmare was arrested by the Karnataka SIT in connection with Gauri Lankesh murder case. It has been alleged that Waghmare had used the same weapon to shoot Lankesh, Pansare and Kalburgi
He said that state SIT has been in constant touch with its Karnataka counterpart and if we get a single clue of Waghmare's involvement in Pansare murder then we would take him along with other suspected accused for investigation.