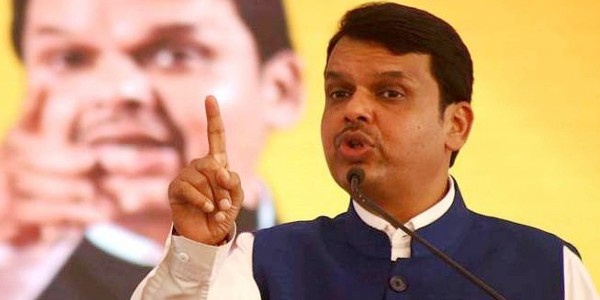 Palghar: Even as Congress President Rahul Gandhi is trying hard to get his party on the forefront to combat BJP in forthcoming general and assembly elections, the party appears to be losing ground in patches of Maharashtra. This was evident when few of the long time Congress loyals switched sides and boarded the BJP boat. In the latest event Current Secretary of Maharashtra unit of the Congress Pradesh Committee Kailash Patil has openly admitted that his house in Palghar was used by the BJP as its campaign headquarters for the Lok Sabha bypolls there.
He said, "Yes, my home was used as the party headquarters and I am still in the Congress, though I, along with many other Congress workers, may join the BJP if the commitments promised to us are honoured," he said. According to Patil, Maharashtra Chief Minister Devendra Fadnavis has given him and other functionaries the assurance that they would be given 'respect' in the BJP.
The Congress leader said his party has not given workers like him their due. "When people were afraid to put party flags outside their home in Vasai and Virar due to fear of Hitendra Thakur (local MLA from Virar and president of Bahujan Vikas Aghadi), it was we who held fort for the party. Yet, we didn't get anything in return from the party. If committed cadre are not looked after, then it's better to look elsewhere," is Patil stand.
Patil is one of the many party functionaries from different parties that the BJP plans to induct into their party in the run-up to the 2019 polls. It's an extension of BJP's 2014 strategy –– when they realised that they did not have enough candidates, the parties decided to get candidates from other parties. But this time, the party is concentrating on poaching the mid and lower rung party workers who are the backbone of any party.
Sample this: During the 2009 Lok Sabha polls for Palghar, Congress candidate Damodar Shingada got 1.6 lakh votes (he still lost, coming in the third place); but in the recent bypolls, Shingada just about managed to get 47,000 votes, which left him in the fifth place.
"The results were expected. These are the guys who are in charge of expanding the party network and getting dedicated voters to the election booths during polls. Without these dedicated workers, the party will become paralysed,"said JP Singh, a BJP functionary. The latter himself was a close aide of late Congress leader and former Maharashtra chief minister Vilasrao Deshmukh before he crossed over to the BJP.