Nagpur Today:
How a small traditional sandwich shop turned into one of the leading brands in the food industry. This quirky shop of memories was doing well, but the determined minds knew they could always do better. And they invented joyful sandwiches. As the time passed, simpler version of the shop started turning into a part of people's discussions, hence becoming a brand-name with toasty warm sandwiches, burgers, delights, French fries and homemade desserts like thick shakes and even live music.
'Panino' was introduced in town through a grand opening at Wardhaman Nagar for the first time, and soon was taken over in 2010, by the ambitious, entrepreneurial Ankit Agrawal. Together with his team, he set out to spread the Panino's love across the country, creating shops with the same neighbourhood feel as the original. Today, the magic continues with more than 8 panino Sandwich Shops around the state.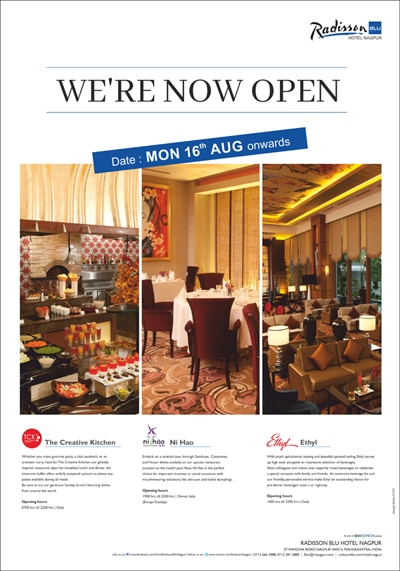 The inaugural of yet another branch at Poonam Chambers proved to be a blissful affair. Invitees and visitors were glad they had an option more now, to choose, which of the Panino outlets is to be visited.
The directors excerpted, "Unexpectedly though, this brand progressed quite well in Nagpur, and this is the 6th outlet in town with two more in the pipeline. Our plan is to open Panino in every 1 and 2 tier cities in India. Our-mission is to serve sandwiches of all kinds, be it any, under one roof."
Ankit Agrawal further added, "Our focus is to serve fresh and quality food accompanied by a cheerful ambiance. Our next plan is to open outlets at areas like Manish Nagar and Ramdaspeth. In the coming five years, our plan is to cover major places at Maharashtra and Chhattisgarh.
PICS BY : Atharva Chandorkar