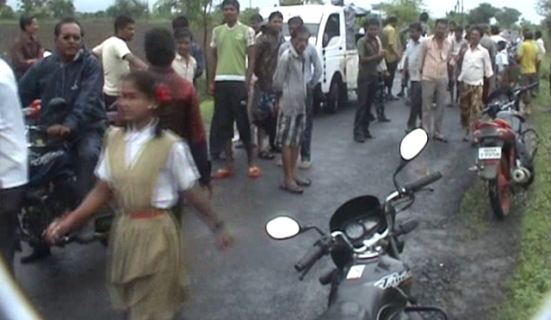 Nagpur News.
Atleast six students were injured when a mini vehicle packed with 35 students, far beyond than its normal capacity of seven school children, overturned after it jumped over a rain borne pothole in Hudkeshwar area on Tuesday. Three children reportedly broke their bones while few others sustained injuries on their heads.
The mini auto packed with five times than its capacity of seven students was heading towards Sadhana School on Wardha road Hudkeshwar area when it ran over a big sized pothole formed after heavy rains.
The accident has exposed the sheer negligence not only on the part of ruthless money minded auto drivers but also the lame attitude of traffic department towards these deadly rides. While in the initial days, the traffic cops gathered media headlines by acting against some school buses. But in the process they seriously ignored the mini vehicles and auto rickshaws that can be seen filled with large number of students, rushing towards schools every morning.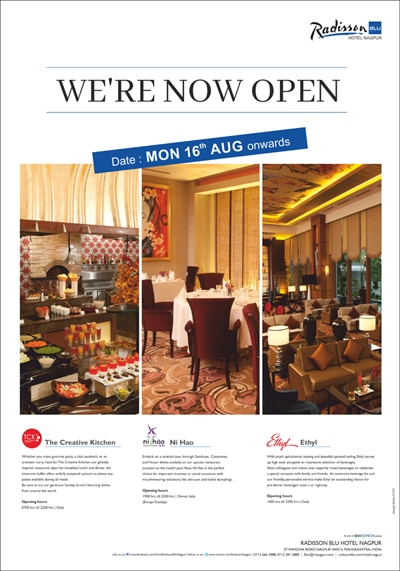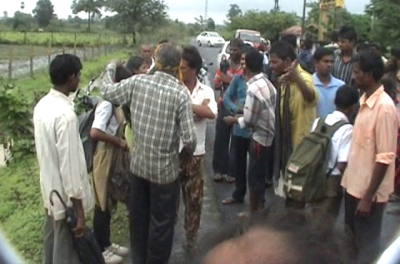 An overview of any area during school timing may throw open such scenes to the citizens who would see the children hanged up in the cluttered spaces of these auto rickshaws. Citizens say that it is the irony of every year.
"Every year an alarm is raised in the form of such accidents and the aware citizens voice the concern but it all fall on the deaf ears of the traffic department. They formally pick up the drive and that too against school buses while the situation gets back to its usual worse for the rest of the year", said Manisha Shivhare a concerned parent.