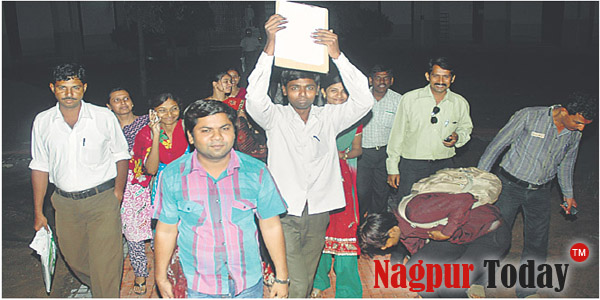 Nagpur News: The B. Ed students appearing for the examination were taken aback on Wednesday when they were given Special Education question paper scheduled to be conducted on July 9.
More than 50 students from all over state had come to LIT exam centre at LIT. When the authorities came to know about this, the already given question papers were taken back immediately. But the students were not allowed to leave to examination centre for three hours.
Later, the exam began at 5.30 pm. Actually, the exam for the subject 'Identification and Assessment of Person with Mental Retardation' was to be conducted on July 3. But the students were given question paper of 'Mental Retardation –
Its Multi-Disciplinary Aspect' which was scheduled on July 9. Students immediately informed invigilators about the blunder. B. Ed students waving the leaked question paper in the city on Wednedsay.