Nagpur: On Tuesday, January 7, 2015, almost all the owners of Saoji Restaurants had only one common topic for conversation i.e. DCP Abhinash Kumar taking charge of Tehsil and Lakhadganj area where these restaurants flourish and function in full bloom till late in the night.  As soon as the news of DCP Abhinash Kumar's transfer to Zone 3 reached the owners of these restaurants, they started panicking.
Sources said that one customer had allegedly said that "Band Karo Daru, Aa Gaya Sheru" (meaning Stop selling liquor because the Lion is coming).
It could be mentioned here that there are 400 Saoji Bhojnalayas (Restaurants) doing a brisk business in Zone 3. They do a flourishing business especially during the nights. On Wednesday, Friday and Sunday, these Saoji Restaurants transform into mini bars too. Many customers procure liquor from wine shops and consume the liquor with edibles from these restaurants. All the side dishes preferred by the usual drunkards like fried chicken, dry fried chicken / mutton, boiled eggs etc are made available to these customers.
Most of the owners of the restaurants also get liquor for their customers through boys who run to wine shops and get them. When DCP Abhinash Kumar was in Zone 1, he took a tough stance and ensured that all the Saoji Restaurants do not sell liquor or permit liquor to be consumed in these restaurants. On many occasions, he had raided Saoji Restaurants and had penalized the owners too. The owners of Saoji Restaurants in other places were well aware of his reputation and working style too. What is interesting is that most of the owners of Saoji Restaurants in Zone 1 live in Zone 3. This is one reason why the Saoji Restaurants are in panic with the New DCP taking charge of their jurisdiction.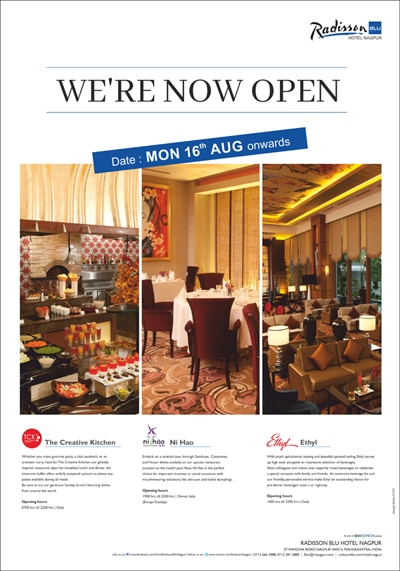 What remains to be seen, is when will the owners of Saoji Restaurants, stop permitting customers to imbibe liquor in their restaurants. However, till some strict action is initiated against the owners, nobody is going to anger their customers by denying them liquor.