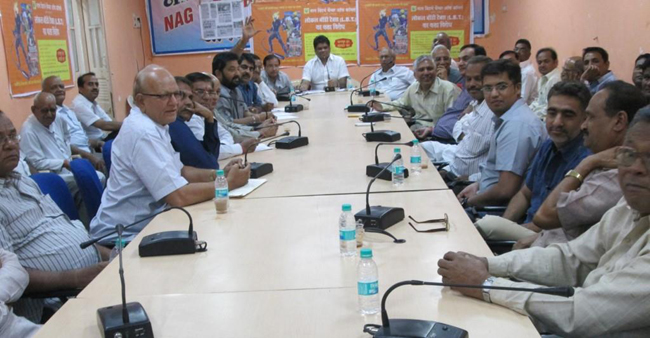 Nagpur News: The Indefinite Trade Bandh call from 22nd April, has received over whelming support from affiliated Trade Associations.
In a meeting held today at Nag Vidarbha Chamber of Commerce, representatives of various trade associations pledged their total support to indefinite bandh . The members present resolved to fight tooth & nail against abrupt imposition of LBT .
The members were of the opinion that as all other states have abolished Octroi from their States without levying any alternate tax , why could not Maharashtra Government follow the suit? This is more relevant if we look at the collection of indirect taxes of all states vis a vis Maharashtra . During the year 2011 – 12, Maharashtra Government collected more than Rs. 50000 crores as VAT in addition to Rs.12000 crores as Octroi / LBT i.e a total of Rs. 62000 crores as compared to the VAT collection of Rs. 23000 crores by Gujarat Government, Rs. 34000 Crores by Tamilnadu , Rs.35000 Crores by Andhra Pradesh , Rs.18000 Crores by Karnataka , Rs.13000 Crores by Rajasthan & Rs.11000 Crores by Madhya Pradesh Government.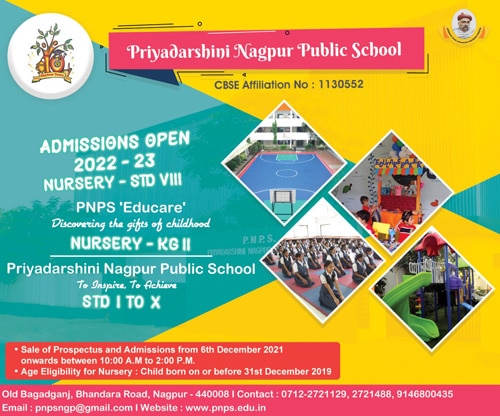 The above figures are self explanatory & leaves no scope for Maharashtra Government to levy any new Tax in lieu of Octroi. Moreover the VAT revenue of Maharashtra Government has also increased from Rs.27000 crores to Rs.50000 crores in a span of just 4 years.
The members present formed "LBT Virodhi Sangharsh Samiti" and past president of NVCC Shri Rameshkumar Mantri was unanimously nominated as the convenor of the samiti . Shri Dipen Agrawal , President NVCC shall be the co-convenor while Shri Hemant Gandhi , Secretary NVCC shall be General Secretary of the Samiti. It was decided that Presidents of all Trade Associations affiliated to NVCC shall be Vice President while Secretaries of all Trade Associations shall be Secretary of the samiti. All past presidents of NVCC shall be members of advisory committee.
The following Association have extended their support to the Indefinite Bandh : Vidarbha Plywood Merchants Association, Nagpur Local Truck Owners Association, Nagpur Agro Dealers Association, Central India Surgical Dealers Association, Nag Vidarbha Transport Commission Agent Association, Nagpur Wholesale Poha Murmura Association, Gaddigodam Dukandar Sangh, Bhartiya Swarnkar Samaj Association, Nagpur Mill & Machinery Merchant Association, Nagpur Tea Merchant Association, Nagpur Itwari Kirana Merchant Association, Sadar Vyapari Sangh, The Wholesale Cloth & yarn Merchant Association, The Oil Merchant Association, All India Nagpur Transport sangh, Steel & Hardware Chamber of Vidarbha, The Wholesale Grain & Seeds Merchant Association, Sona Chandi Oli Committee, Paper Traders Association, Vehicle Brokers Assoiciation, Hardware Dealers Association, Mominpura Powerloom Vyapari Sangh, Kelibag Road Vyapari Sangh, States in a press note issued by Shri Hemant Gandhi, General Secretary of LBT Virodhi Sangharsh Samiti.