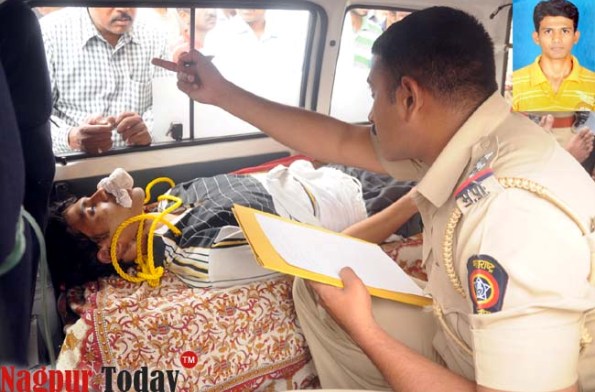 Nagpur News:
After the recent suicide case of a VNIT student in its campus around a month ago, another suicide rocked the college campus on Saturday.  A 20-year-old student of third year, Mechanical Engineering of VNIT hanged himself to death on Saturday at around 7 am.
Identified as Hrishikesh Deepak Sarwate, the deceased was a Third Year, Mechanical Engineering student of VNIT. According to his hostel mates, Hrishikesh had an exam on Friday which did not go in accordance to his expectations. "He was very upset with this," stated his friends.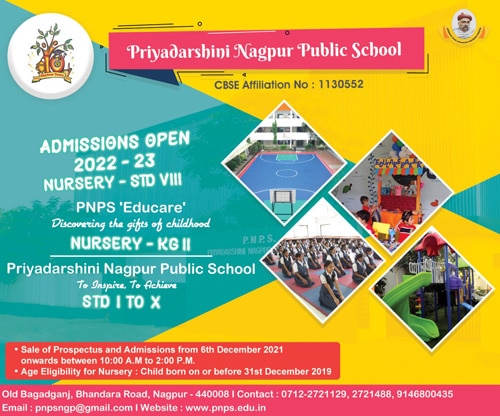 On Saturday morning, his friends came to call him for the breakfast when he did not turn up in the mess. They reached to his room No. 41, but were shocked to see the hanging body of Hrishikesh. They informed security guard Sadashiv Suryavanshi of VNIT campus about Hrishikesh's suicide at around 7 am. He immediately informed Ambazari Police Station about the incidence and also the college authority. Police rushed to the spot and performed panchanama.  Police said,  Hrishikesh had hanged himself with a nylon rope with the ceiling fan in his room. Hrishikesh, who was a native of Roha, Raigad, has left three suicide notes one for college authorities, one for his parents and another for his friends.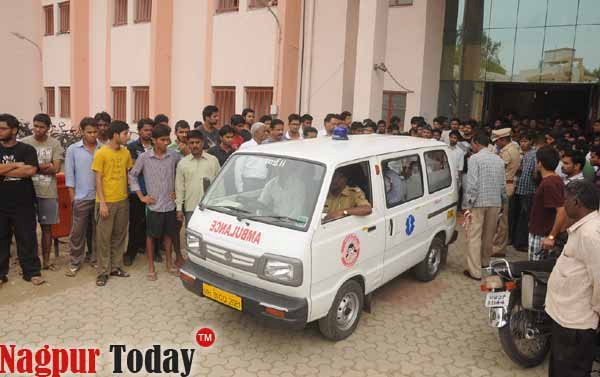 In his suicide note, he has said that he was disappointed with his own performance in yesterday's examination and that he has lost his confidence in self. No one should be held responsible for this extreme step, he stated in the suicide note. He also requested to refund his college fees to his parents as they might be in dire need of it.
When Nagpur Today spoke to his friends, they informed that Hrishikesh was a bright student with a CGPA 7.4. He was active in both sports and academics but the fear in failure in examination triggered him to take the extreme step. They also informed that though Hrishikesh was tensed about poor result in his paper 'Fluid Mechanics' he went to watch a movie with his friends. Thus, the news of his suicide came as a shocker for his friends. Some students said that the teaching techniques are very difficult in VNIT and that it exerts a lot of mental pressure on the students. And two suicides within a month is a result of this pressure.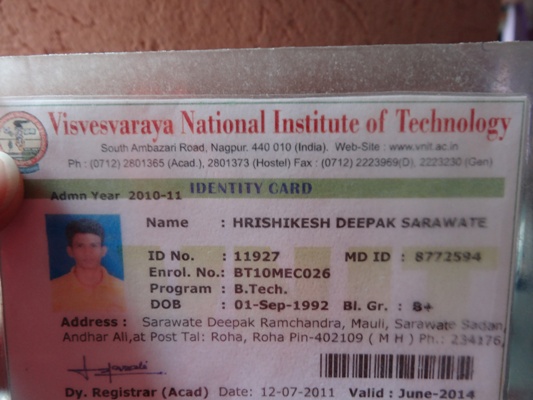 Dr R K Ingle, Acting Director said, "Police are already investigating in the matter. We have informed his parents. As soon as they come here, we will make sure that they get all the help they need."
Answering if it was a case of academic pressure, Dr Ingle said, "He has mentioned in his suicide note that he committed suicide under no college pressure. He had CGPA 7.4, but fear of failure might have triggered this step. Still, we don't know the exact reason of this extreme step."
Dr. Batra, Medical Officer, VNIT said that, "We came to know about the incident and we checked it at approximately 9.45 am, and found that the student had already passed away. We estimate that this grievous incident exactly took place before 2-3 hours at around 7 am."