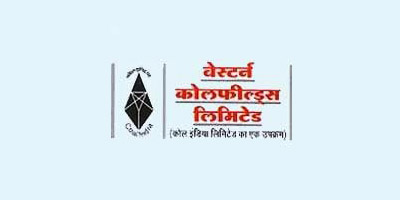 Nagpur News.
Though Western Coafields Limited (WCL) had won the case in Supreme Court and got authorization to evict influential trade union leader SQ Zama from the WCL quarters illegally occupied by him for years, the action only pointed to the tip of iceberg. The WCL officials must be cheering in awe to have uprooted the Union power through showing doors to Zama, but the case got stuck midway as Zama was not 'officially' served any eviction notice. Interestingly, WCL top officials claimed that Zama was informed in written on many occasions and last intimation notice was served January 17 but he denied getting any 'official eviction notice'.
This is not the lone case but the dark tale of such instances of working towards 'mutual benefits' is all prevalent in the WCL quarters. The Union with its muscle power has always dominated the officials who find it better to play safe with the union leaders, most of whom are not the employees of WCL.
WCL security personnel led the team of policemen to the house occupied by Zama at Coal Estate Complex, got the lock broke open as the family was not in the house at that time and started removing the belongings. But the action was stopped abruptly as sources informed that police officer leading the drive was ordered not to initiate further action unless Zama received eviction notice.
Not only Zama, many other union leaders have their vested interest in WCL. Even the role of senior WCL officials is under suspicion for the prevailing situation.
Sources informed that most of the executive position in all the workers' unions is held by non-WCL personnel which ultimately hamper the goal of these unions. Sources have it that highest posts in the unions were occupied by non-WCL officers and those who works with WCL are given nominal posts in the unions.
Personal business flourishes
Highly placed sources informed that most of the key union leaders have forayed into personal business for mutual gains. The side business of coal supply, sand supply, transport, power, insurance, material, stationery, truck supply, school bus availability, construction works topped the activities. Those who hold good positions in the unions seldom remains on duty and just sign the attendance register and later get involved in their  respective personal business. Most of these people have grown to higher levels of owning schools and colleges and thus no one raise questions on their working or presence in WCL. Many officers who have retired still hold the government houses and do not bother to vacate it for the following officers. Zama's case is the recent example of how adamant these leaders become in vacating houses. Even the Supreme Court's order does not mean anything to these leaders.
Political connection for personal benefit
It is interesting to note that most position holders in WCL unions are somewhere linked to some political parties which give them an upper hand in the unions. Many are established businessmen and those who could not make big money are engaged in supply or construction business. Many are seen setting their business in workers' colonies and take advantage of their posts to flourish their business. Sources have it that many union officials have been involved dealing of property that falls under the mine areas. They buy the land on cheap rates and later sell it to needy.
The most suffered lot are the workers who are being ignored in terms of their welfare.
Son-in-law of WCL Union leader encroaches land at Futala lake
In a related case, a public litigation is pending with the court in which son-in-law of a political leader of coal belt was involved. According to information, the influential 'son-in-law' has a elegant hotel in chowpati of Nagpur 'Futala Lake'. However, the son-in-law has extended his hotel and encroached Agriculture College land. It is interesting to note that the hotel owners have been evading lakhs of property tax and getting away with it without bothering about the law and order in the city. With 'influence' of political leader, cops fail to lay their hands on the owner, thus, they have turned a blind eye towards these wrong doings.