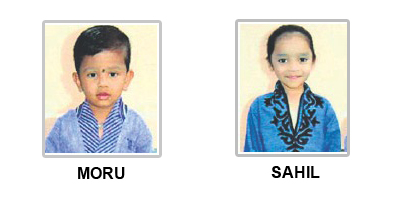 Nagpur: Datta Meghe Foundation felicitated a four-and-a half-year-old boy who showed immense courage and saved life of a toddler who fell into a pit. Sahil Rajesh Pendamkar will also be felicitated by Tehsil office and Mahagenco on January 26 for his courageous act.
A one-and-a-half-year-old toddler Moreshwar Alok Tate fell into a 7-8 ft deep pit in front of Manmode's house while playing near his residence at Santoshi layout on January 20. Sahil, who was playing nearby, rushed near the pit after hearing Moreshwar's cry. Sahil fetch Moreshwar by hair and started shouting for help. Nearby people gathered near the pit after hearing Sahil's cry for help. They dragged Moreshwar out of the pit and patted Sahil for saving the life of Moreshwar.
Sahil is son of Rajesh Pendamkar who works with Mahagenco at Karanja, Aarvi. Sahil is a KG II student of Rajiv Gandhi Memorial Convent.