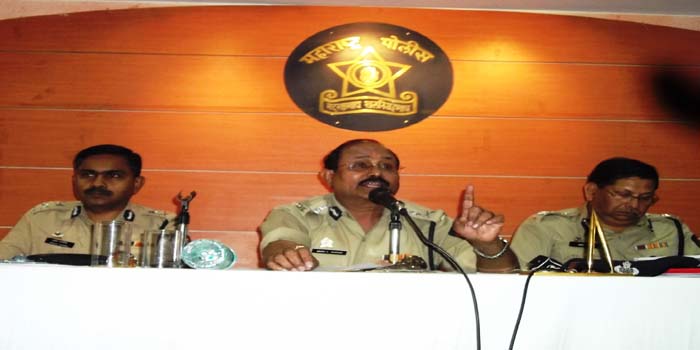 Nagpur News: The city's outgoing Commissioner of Police Ankush Dhanvijay would always lament three crime incidents that shattered the citizens during his tenure – Kush Katariya murder, Monika Kirnapure's brutal murder and the bomb blast at the house of a trader Sunil Jejani. He also admitted his failure in containing the rising incidents of chain snatching across the city, and hoped that the incoming CP K.K. Pathak would focus on this very issue.
Ankush Dhanvijay has tasted both good and bad times during his tenure of 2 years and four months in Nagpur. And now he is a happy man all set to retire from Nagpur.
Sharing his experiences during his functioning in a press conference, he said Vidarbha was not new to him as he spent 12 years serving the districts like Bhandara,Akola, Gondia andNagpur. He also came confident with his achievements in blocking the criminals as he said that he had banished 98 goons and imposed MCOCA against 14 culprits.
Satisfied with the way he had handled the infamous Baba Mustafa case, he informed that a complete curfew for 22 days was clamped in the area. He also thanked media for the support during the testing times.
When asked about his future plans for retirement life, he said that with his Phd and degree in law, he would prefer to operate as professional consultant instead of going in for lucrative job offer. He has not even planned where he would settle down post retirement though he already has an apartment in Mumbai.