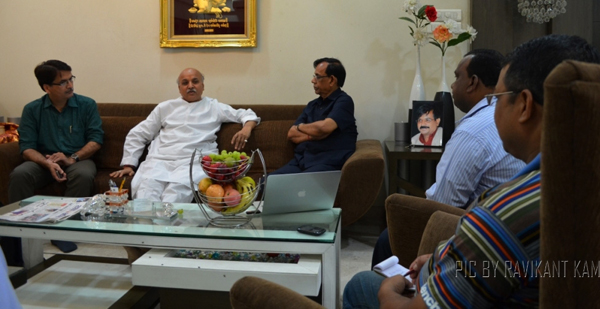 Nagpur News:
In a surprising revelation Vishwa Hindu Parishad (VHP) leader Praveen Togadiya has revealed that even leaders from some other parties had expressed their support to the Ram Temple at Ayodhya in personal meeting with him. Asserting its full support to the construction of Ram temple and to the cause of nation's 100 crore Hindus, he said it would create havoc in the political waters and also spell deep trouble for those leaders, if he comes out with their names.
During his short visit to Nagpur on Thursday Togadiya told Nagpur Today that his party is neither friend nor foe to any political party when it comes to support his choice of Prime Minister in the upcoming Lok Sabha Polls. "One who would consider the agenda of 100 crore Hindus and get it approved in the parliament will be our pick for Prime Minister and we would support him, whether it is Mulayam Singh Yadav or Laloo Prasad Yadav. Nobody is our friend here and none is enemy," he said.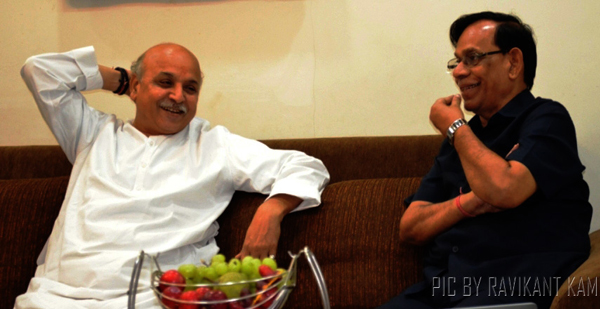 Upon BJP's indication of projecting Narendra Modi as its prime ministerial candidate, Togadiya said that it is up to the party to decide upon the fate of Modi and as far we are concerned we would advise the party in closed door meeting as and when it will approach us."
Replying to a question, he said that not every leader is competitive enough to focus on all the issues alike and hence could not do justice to all of them.
Besides the demand for construction of Ram temple at Ayodhya, Togadiya looked upon the series of agenda including employment opportunities for Hindus, setting up of common civil court and formation of schemes at concrete level. However, Togadiya made it a point to stick to Ram temple agenda and even went overboard saying that if voted to power, his party would get the resolution passed in the parliament and construct Ram temple in Ayodhya. He said he would also seek support of all the members of parliament on this issue during upcoming session after July 28.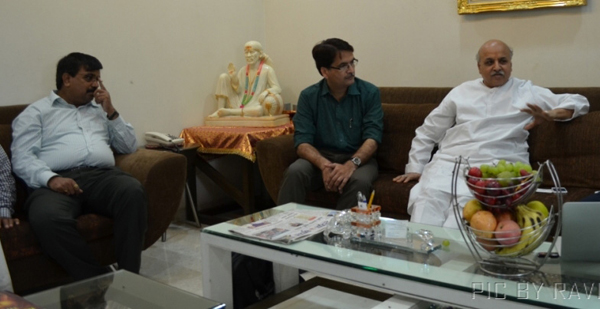 He also welcomed Supreme Court's ruling on disqualification of convicted political leader from the office of MP, MLA or MLC saying that the leaders should greet the change that strives to clean politics of criminal elements.
…. Rajeev Ranjan Khushwaha