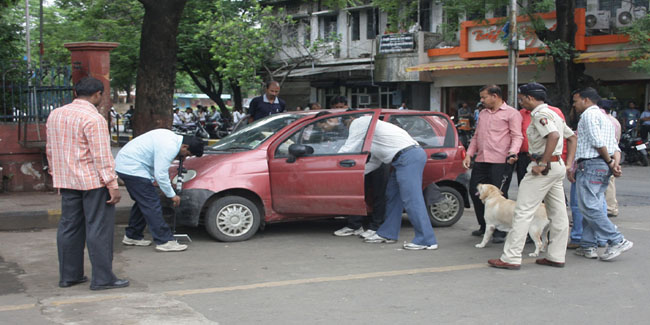 Nagpur News: A bomb scare, with serial blasts at the Mahabodhi Temple in Bodh Gaya in Bihar still fresh in the minds, sent police and citizens into tizzy.
According to Sitabuldi police, a pink car Matiz (MH-31/AG 5572) was found in abandoned position since the past two days behind a Saoji Bhojanalaya near Zero Mile Stone. Initially, the deserted car  was not a sort of trouble. However, after finding the abandoned car continuously for two days, a scare and panic started to grip the minds of nearby citizens and shop-keepers. Some citizens hurriedly informed the Sitabuldi Police Station about the deserted car.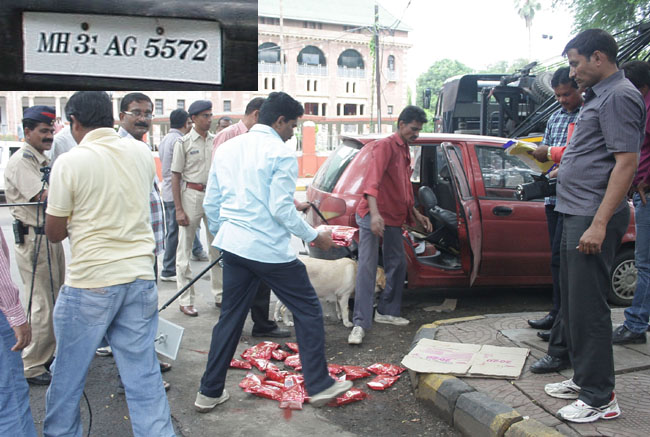 The Sitabuldi police and the bomb squad with sniffer dogs reached the spot immediately. The all-police scenario was enough to create panic, and, out of fear, many shop-keepers downed their shutters and kept a safe distance from the spot. However, the bomb scare turned out to be a scare only after the bomb squad found nothing after a thorough examination. The sniffer dogs, too, did not point any signs of bombs.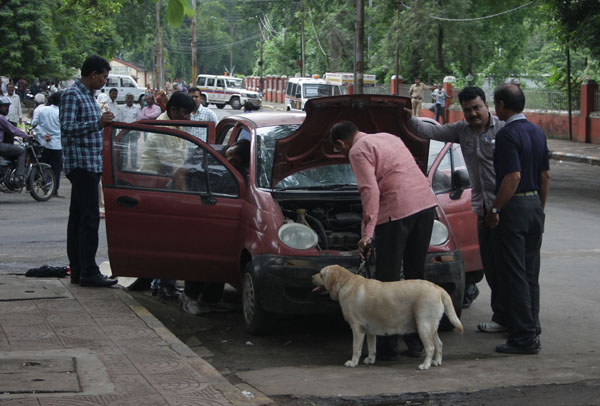 After the all-clear, the Bomb Squad PI Manoj Shridam told Nagpur Today that the Sitabuldi police informed them of a call from some citizens about the abandoned car, and, the subsequent bomb scare. But the Bomb Squad found nothing that could create the scare. Now, the Sitabuldi police have launched an investigation about the owner of the car, why the car was abandoned, and other related issues. Police could provide further information after the detailed investigation the most important being finding the owner of the car.
However, the bomb scare certainly put the police, nearby citizens, and the shop-keepers on their toes.