Opposition stages a brief walkout over replies on electricity thefts, less recovery of revenue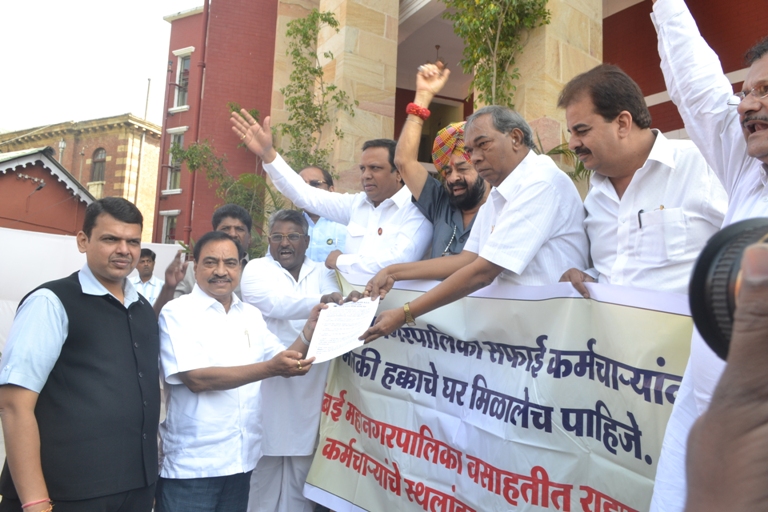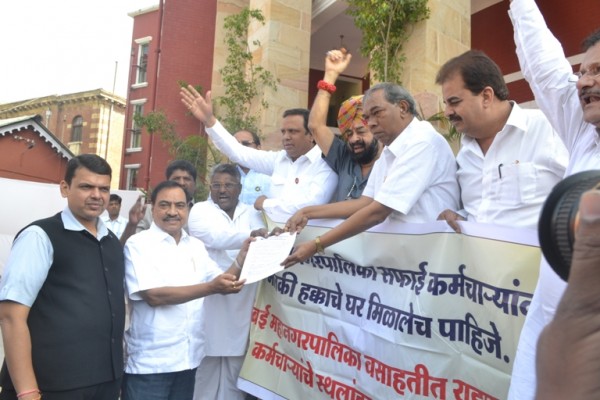 Nagpur News: The Day-3 Question Hour of Winter Session of Maharashtra Legislature was devoted to the Ministries of Energy, Excise, Medical Education, Water Resources, Public Health and Family Welfare, Protocol, Sports and Youth Welfare, Environment and Culture, and others totaling 89 questions. The written questions put by the members were replied by the concerned Ministers in writing. The list of questions included:
21 questions on entire State including Nagpur.
 15 questions on Vidarbha excluding Nagpur.
 7 questions on Nagpur District
The first question dwelt on losses to Mahavitaran on account of power thefts and less recovery of electricity revenue. The question was raised by Kalidas Kolambar, Vijay Wadettiwar, Amin Patel, Vijayrao Khadse, Ramesh Singh Thakur, Rajiv Satav, Vaijnath Shinde, Girish Mahajan, Gopal Shetty, Sambhaji Pawar, Sudhakar Bhalerao, Vijayrao Onti, Rashid Momin, Abu Azmi, Sharad Gavit, Ram Shinde, Wamanrao Kasawar, Prashant Thakur, Baliram Siraskar, Mangalprasad Lodha, Baba Siddique, Shivajirao Kardile, Subhash Desai, Mahadeo Babar, Prakash Sawant and Vinod Ghosalkar.
The Deputy Chief Minister Ajit Pawar, who is also Energy Minister, initiating a discussion on the question, informed the House that a Committee, under the chairmanship of Rane, has been constituted to review power losses and utilization of electricity. The Rane Committee's final meeting is on December 16, 2013. The Committee is likely to submit its final report State Cabinet and then only final strategy would be formulated.
The Energy Ministry's Infra-1 scheme has been completed and work on Infra-2 is under way. The Infra-2 deals with load-shedding. If the load-shedding gets increased, the number of transformers would be hiked. The areas having one transformer and only 25 per cent consumers have been paying power bills and the remaining 75 consumers go defunct, in that case a technical way would be found and efforts would be made to supply electricity to the consumers paying the power bills on regular basis.
The Energy Minister further informed the House that the losses would be curbed with the help of automatic reading meters. A total of 3773 officials-employees have been penalized in accordance with their offences during 2011-2013 (three years). Some measures would be undertaken to reduce total loss (electricity). Pawar said, the electricity is generated in State in accordance with the demand. He appealed people of the State to install power meters and minimize their difficulties and pay the amounts according to meters.
The Minister of State for Energy Rajendra Mulak informed the members that a total of 1,80,640 consumers were caught for power theft and an amount of Rs 107 crore has been recovered from them during 2011-2013. Similarly, the outstanding amounts of power bills stand against mostly the agriculture motor pumps which totals to Rs 8,500 crore.
However, the combined Opposition did not satisfy with reply of the Energy Minister and staged a walkout but came to House after 5 minutes.