Nagpur:  The second day of second week of Winter Session with Assembly taking up the issue destruction and deaths caused by recent hailstorms and unseasonal rains in North Maharashtra.
Initiating a discussion under Rule 101, NCP's Chhagan Bhujbal said that Nashik was battered by hailstorms and unseasonal rains six times in three days i.e. from December 12 to 15. During this period, at least three dozen farmers committed suicides owing to destruction of standing crops. The crops were nurtured for three years and when the time was to reap the harvest, the nature's fury destroyed everything. Now, it will take three more years to harvest the crops and the benefits. Moreover, already the crops insurance claims are pending since the past 2-3 years. Need is to start Government-sponsored crop insurance scheme. The farmers have been devastated. The time is perilous for all, said Bhujbal.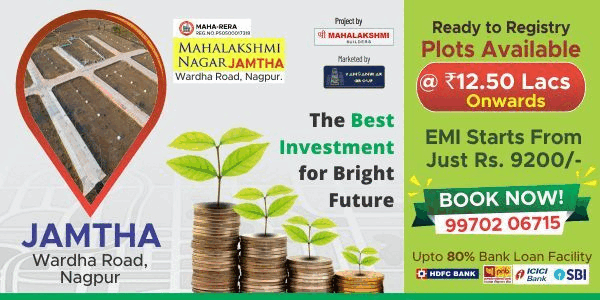 Anil Gote said the farmers face the brunt of insufficient rain and excessive rain as well. After Independence the farmers have been the victims of apathy. Everything has gone against them. Now, need of the hour is permanent solution. If farmers remain distressed the country will be distressed. The balm-type (haphazard) relief should be avoided. Only possible assistance should be extended rather than indulging in rhetoric. Farmers should not be lured and duped, demanded Gote.
Radhakrushna Vikhe Patil asked the Government to clear the stand on cash assistance. Farmers have been devastated by the hailstorms of 2-3 years. The surveys of Agriculture and Revenue Departments show different figures. Coordination is needed for appropriate help to farmers. The loan should be waived 100 percent and fresh loans should be made available to farmers. Insurance schemes also require changes, stressed Vikhe Patil.
Gulabrao Patil said the survey carried out by the Central team at 7.30 in the night is absolutely wrong. Government should help farmers for their daughters' marriages as well. Farmers are looted at the harvest time and till sell of produce too. At least Government should not loot them. The cash assistance should directly be credited into farmers' bank accounts. The weather men and crop insurance companies suddenly vanish when needed most, lamented Gulabrao Patil.
Ajit Pawar said the farmers should always be apprised of weather on the lines of London. The recent losses include foodgrain worth Rs 400 crore. Farmers should receive relief due to natural calamities. Since the Konkan lacks cooperative institutes, the assistance is not on expected lines. Government should immediately announce Guardian Ministers. It has support of 185 members. The Guardian Ministers facilitate meetings of Ruling and Opposition members along with concerned officials. Such joint meetings pave the way for resolving many problems, said Pawar.