Opening of new coal mines will create jobs in thousands, says Piyush Goyal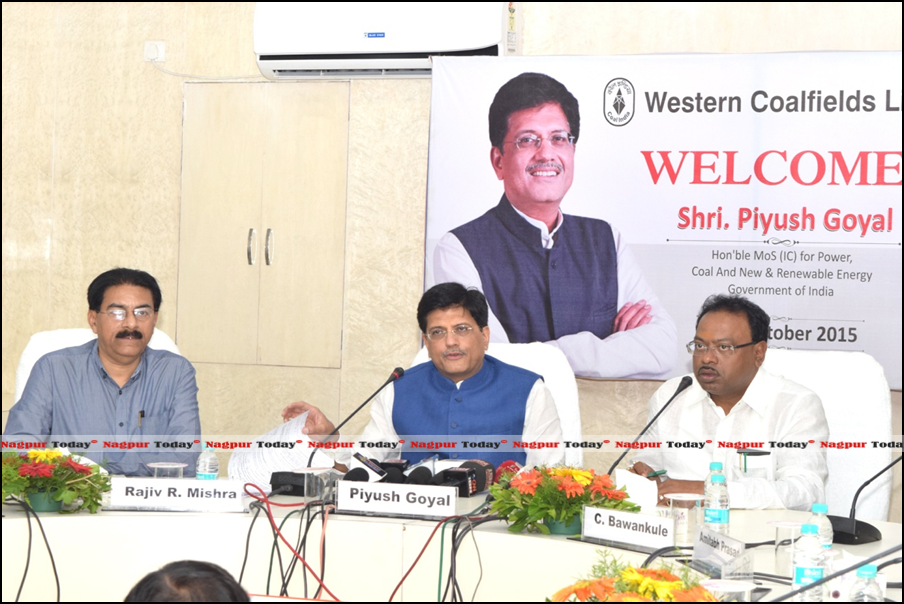 Nagpur: Union Coal, Power and New & Renewable Energy Minister Piyush Goyal, who on Monday inaugurated Dinesh and Yekona projects of Western Coalfields, said that the two open cast mines will produce 6.75 million tonnes annually. "Most of the coal will be supplied to Mahagenco and other plants in Maharashtra. This will facilitate generation of additional 1500 megawatt electricity which will benefit the farmers as they will get electricity at cheaper rates besides providing thousands of job opportunities to locals and others," announced the Minister.
The Coal India Limited will invest around Rs 6600 crore and the money will be used for opening new mines, improving the technology and augmenting latest mechanism, Goyal added.
Piyush Goyal has asserted that the 'Maharatna' Public Sector Enterprise Coal India Limited has registered 9.4 per cent growth rate during the first six months of the current fiscal and expressed confidence that  it would certainly achieve the  targeted growth of 50 million tonnes in the annual production this year. Speaking to reporters in Nagpur, Goyal said that the company has achieved impressive growth last year   which was more than the accumulated growth in production during the previous four years together and the company has now resolved to grow higher briskly.
The Minister said that inauguration of the two open cast mine projects of the Western Coalfields Limited at Dinesh and Yekona in Umred area of Nagpur district marks fulfillment of assurance of opening one new mine per month and leads to a new era in the history of the company. The two projects would add the   production capacity by 6.75 million tonnes out of which around 5.7 million tonnes of coal would be provided to Mahagenco and other power houses and lead in turn to generation of additional power of 1500 Mega Watts. These projects would also provide job opportunities for the 1,773 land oustees and indirect employment opportunities for hundreds of more from the local populace, he added.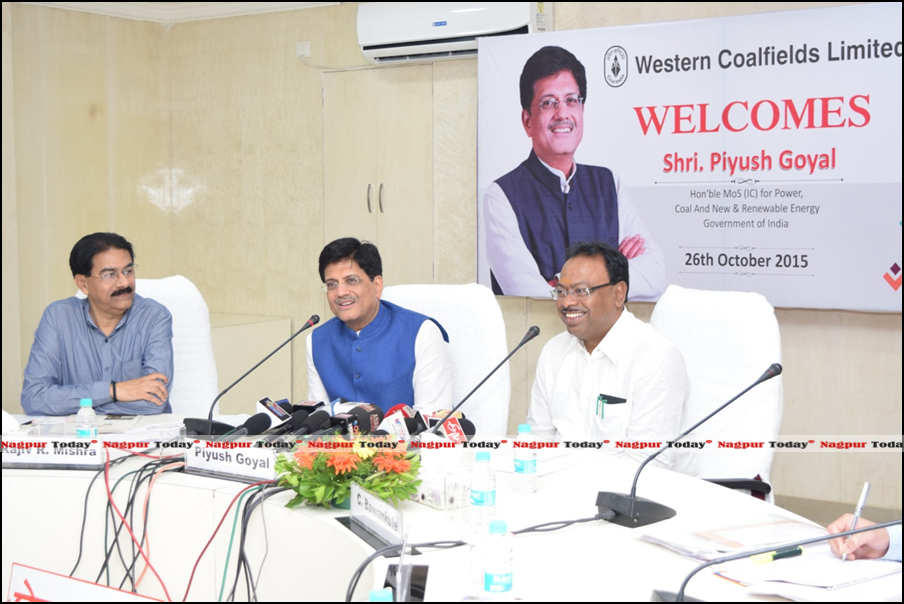 Goel further said that the fourth Skill Development Centre in the region set up in Nagpur has also been launched along with Kamptee mine to Kanhan township Jal-Sahyog Project which is a novel initiative to meet 24×7 drinking water requirement through gainful utilization of mine water discharge in Nagpur area. In addition, an Eco-Park at Saoner was also inaugurated which is to be launched from November 01. It would involve Eco-Mine tours from the Zero Mile stone in Nagpur- Adasa Temple-Saoner Mine-Eco Park- Gondegaon Mine and return journey to Nagpur.
The Minister also informed about the two new decisions taken in consultation with the Minster of Road Transport, Highways and Shipping Nitin Gadkari and Minister of State for Chemicals and Fertilizers Hansraj Ahir along with the Guardian Minister of the district Chandrashekhar Bawankule on this occasion.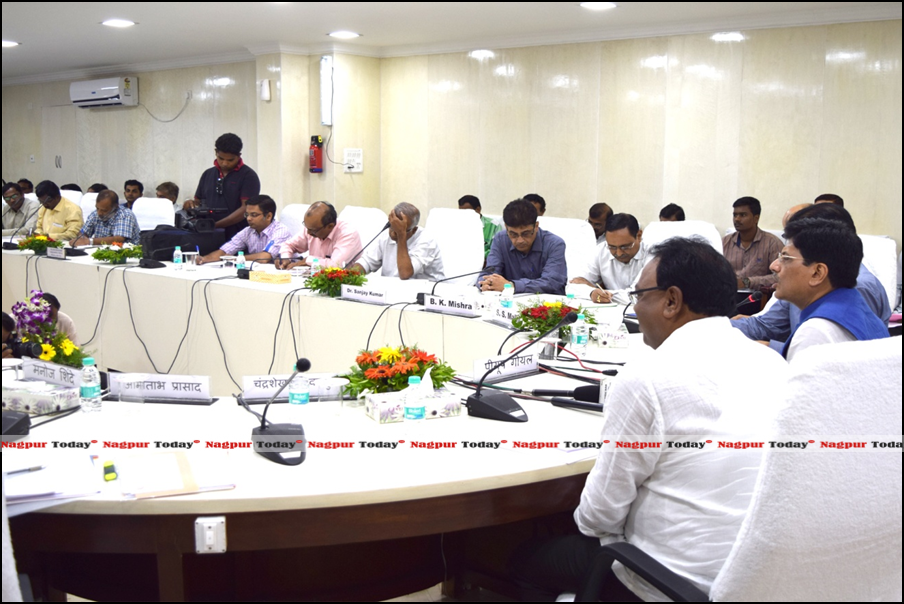 The two project affected villages of Bina and Piyara in the district would be resettled by the WCL and suitable sites would be identified for production of Urea from Coal for ensuring proper supply of urea for the local farmers at affordable cost.