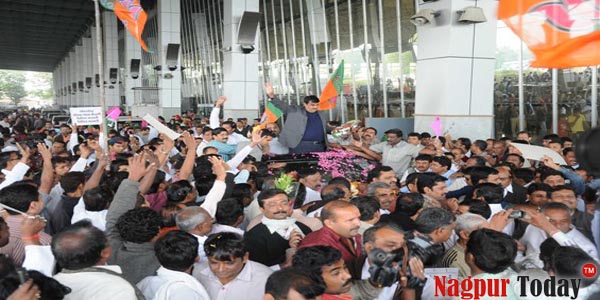 Nagpur  News: Few months ago when BJP's ex-Chief Nitin Gadkari delivered public speech in Nagpur after being alleged for scams regarding his Purti Group, he openly challenged the perpetrators of the game plan to malign his image. This time around he went a step ahead to the extent of threatening the I-T sleuths for conducting the raid on Purti Group offices on the day his party was to decide upon its national president.
Talking to reporters in Nagpur on Thursday, Gadkari's vented his ire on the Income Tax department officials and threatened them to avenge the action when his party would come to power at the Centre.
"Mard hoon, dekh loonga. I-T department yad rakhe, BJP ki sarkar ayegi tab kahan jaoge… Congress mein ek malkin hai baki sab naukar," Gadkari said to the curious media persons in Nagpur.
Gadkari reached Nagpur on Thursday morning and took no time to call the press conference to clear his stand. He said that he knew who all were conspiring against him. He asked where would  they hide when the BJP comes to power.
Holding the ruling Congress responsible for the I-T action against him, Gadkari said there was only one ruler in the party while the others were her servants.
This is the second time Gadkari has threatened action against I-T sleuths. Last year when the department had launched a probe to find out the source of funding in Purti group companies he had said similar things.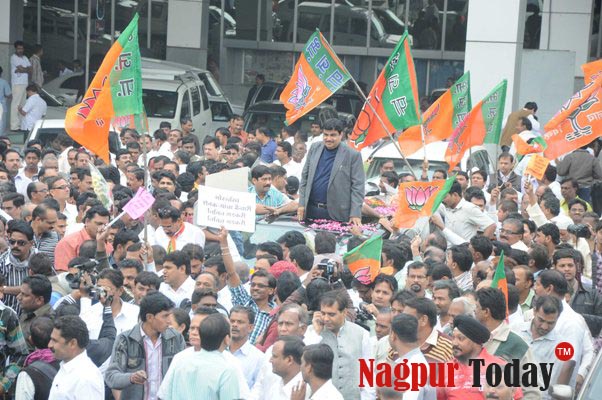 (Photographs: Ravikant Kamble)