Nagpur: In what could be termed as a revolutionary different way of promotion, Oneplus came into lime-light with the introduction of their unique promotion strategy. Great marketing coupled with the best piece of technology and that too at a believable price of half than the other manufactures. 
Technical Specifications:
Although OnePlus has kept the resolution at 1080p, the 5.5-inch screen has now made using AMOLED technology. OnePlus 3 is durable for 6GB of RAM and 64GB of storage. In terms of processing power, the new handset packs in a Qualcomm Snapdragon 820 chip – the same processor that can be found in many top-end handsets, including US versions of the Galaxy S7. The test pitches the OnePlus 3 (6GB RAM) against the Galaxy S7 Edge (4GB RAM), examining how each handset performs in key areas like opening apps and games, and managing memory. It took OnePlus 3 more than twice as long as the Galaxy S7 Edge to run through its app allotment and it appeared that OnePlus 3 was reloading each application, rather than holding it in the memory. This should ensure some serious speedy performance, especially in combination with the 6GB of RAM.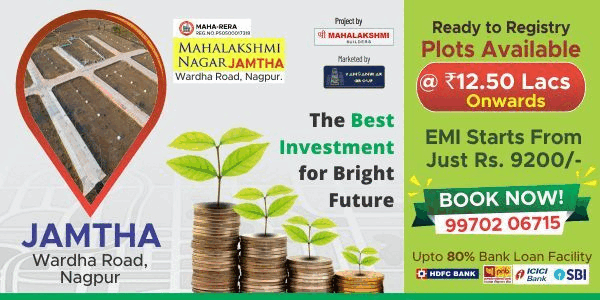 Software:
If you spent hardy minutes with OnePlus phone, you would find that it runs stock build of Android 6.0.1 Marshmallow. The most obvious addition is the selfie option, and you'll catch wind of it first because you're asked if you want it during initial setup. When you swipe right from your home screen, you're treated to the date, local weather, recently used apps and contacts you've been in touch with lately. There's a memo function too, for leaving yourself quick notes (with the option to create reminders from them), and the space serves as a neat place to add widgets without cluttering up your home screens. 
Camera:
The camera of the OnePlus 3 has a 16-megapixel Sony IMX 298 sensor and the front camera has an 8-megapixel sensor with 1.4-micron pixels. The rear camera can capture video up to 4K and can also capture slow motion video at 120fps, while the front camera can capture video up to 1080p at 30fps. Additionally, the rear camera features optical image stabilization, phase detection autofocus and raw image format support.
The settings menu controls specific settings related to the mode that you're in, so you will have to switch modes to modify settings such as video resolutions and grid toggles. Shooting stills, you can change the aspect ratio or toggle the self-timer. There are also small controls for the flash, HD shooting, HDR mode and the camera switcher.
The camera itself is particularly good when shooting outdoors in good light, producing pictures that are sharp and detailed, with a little noise and grain. Colors are vibrant and pictures are bright and good to look at. Autofocus can occasionally be a bit slow, but once it locks onto a subject or scene, pictures are generally well composed and properly rendered. Optical and electronic image stabilization both help in producing good stills and videos. The only weakness is low-light shots, which tend to over saturate whatever light there is and become grainy.
Performance:
Surprisingly, there is no delay or loading times, and we found it hard to go back to a lower performing smart-phone after our time with the OnePlus 3. When it came's to benchmark scores, the OnePlus 3 broke a few of our records, thereby underlining its superior performance. Reception on cellular networks was excellent for the company with the phone practically always mange's to hold on strong 4G and Wi-Fi connectivity. It has been the case with two Snapdragon 820-powered smart-phones that the company had reviewed so far this year; the OnePlus 3 is an absolute powerhouse. From playing games to loading Web pages; from starting up apps to taking pictures; everything just works well. Call quality is decent as well as voice transmission helped along with an excellent dual-microphone setup on the device. Battery life is fantastic of the phone running for 16 hours, 45 minutes in their video loop test. This phone will easily last through a full day even with constant 4G connectivity and heavy use thanks to the combination of an efficient yet powerful SoC, a full-HD Amoled screen which requires less power to run, an efficient operating system, and Android Marshmallow's excellent Doze Mode. Although they had some initial problems with setup and gyroscope calibration, they eventually figured it out and had a good time playing Virtual Reality (VR) games and watching 360-degree videos on the headset. Furthermore, heat issues and strangle performances are practically non-existent with the use of phone even under heavy use.
Wrap-up:
At the end of the day, no phone is perfect, and the OnePlus 3 doesn't try to be one. What it does try, is to capture the essence of a flagship smart-phone — impeccable performance, smart software and top-notch build quality — and squeeze it all into an affordable package. Guess what? The company succeeded. You can certainly do better if you're fine with spending more money, and there are better deals to be found if you're not a stickler for high-end performance. The careful balance OnePlus has struck here is impressive, though, and while the OnePlus 3 isn't for everyone, anyone looking for high quality without the corresponding price should start their search here.
Compiled by Vishruti Chanchlani