Nagpur News: NVCC convened LBT Virodhi Sangarsh Samiti meeting was organized on Sunday the 8th Dec. 2013 at 1 pm at its Meeting Hall wherein the members of the Executive Committee & President & Secretary of all affilated Trade Associations of the Chamber were present.  In the meeting  Mohan Gurnani, President, Federation of Association of Maharashtra, Mumbai was also present.  Dipen Agrawal President welcomed  Mohan Gurnani, President, FAM and members and requested  Mohan Gurnani to appraise the members about the position of LBT in other cities of State.
While addressing the members  Gurnani said that out of 26 Corporations in state LBT has been implemented in 25 corporations out of which in 24 corporations LBT experiment has failed miserably as in corporations are getting revenues & traders are unhappy too he said that a delegation of FAM led by  Dipen Agrawal had a meeting with  Rahul Gandhi, Vice President, AICC and appraised him about various problems & harassment due to imposition of LBT in Maharashtra.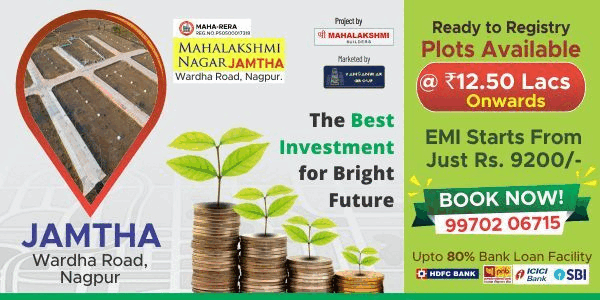 He requested him to use his good offices with  Prithviraj Ji Chavan, Chief Minister of Maharashtra to withdraw LBT. He further said that he had meetings with the trading community of Solapur, Sangli, Nasik, Thane & Navi Mumbai. The trading community of these cities are experiencing hardships & harassment due to implementation of LBT. He desired the opinion of members of trading community of Nagpur present in the meeting.
Dipen Agrawal, President said that the trading community of Nagpur is also experiencing hardships & harassment due to LBT and it was the need of the hour to register protest during the winter session of state assembly at Nagpur.
Ramesh Kumar Mantri, Convener,  LBT committee ( NVCC) desired the opinion of all members. After discussions following decisions were taken by the members unanimously
ONE DAY NAGPUR TRADE BANDH shall be observed. All the traders of Nagpur will keep their shops & establishments close on Friday the 13th Dec. 2013.
On 13th Dec. 2013 a BHAVYA MORCHA of trading community from Variety square will be taken to Vidhan Bhavan to meet the Chief Minister & handover a memorandum to him to withdraw LBT  imposed by the Government Municipal Corporations in the Maharashtra.
Dipen Agrawal President NVCC &  Ramesh Mantri convenor LBT Virodhi Sangarsh Samiti has appealed to all traders for their wholehearted support in the agitation against LBT & also appealed all traders to join the BHAVYA MORCHA in large numbers.
Prominently present in the meeting were Sarv Ramesh Kumar Mantri, Suresh Bhojwani, Nilesh Suchak, Jagdish V. Bang, Past President, Mayur Panchmatia, Hemant
Gandhi, Schin Punyani, Arun Das Ahuja, Farooquebhai Akbani, Govind Mantri, Manoj Laturia, Natwar Patel, Prabhakar Deshmukha, Shabar Shakir, Sanjayraj Modh Saraf, Ravi Kant Harde, Santosh kabra, Suryakant Agrawal, Umesh Patel, Ajay Kumar Patni, Anil Kumar Jain, Syed Nawab Ali, Rajesh Amte,Tarunbhai Patel, Amjad Hussain, Dharmveer Sharma, Gajanan Mahajan, Prem Kumar Tejwani, Bhaskar Ambade, Ajit Parulkar, Yogendra Kumar Agrawal, Samir Agrawal, Vijay Kumar Puniyani, Hargovind Murarka, Rakesh Mansata, Khalique K. Ansari, Ghanshyam Nanwani, Hashmukha Patel, A.K. Deshpande, Ramesh Balani, Gopi Balani,Gopichand Khilnani, Ashok Ahuja, S. B. Sahgal, M.R. Singhvi, Madhusudan Agrawal, Sanjay K. Agrawal, Deepak Khurana, Murali Dhar Gupta, states in a press note issued by  Hemant Gandhi, Hon. Secretary of the Chamber.