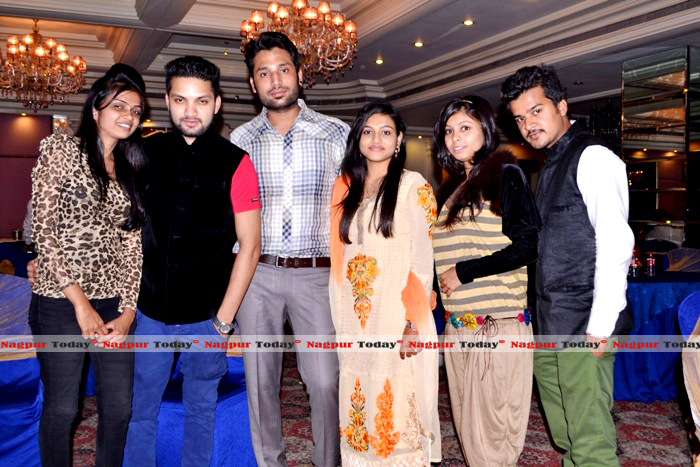 The most awaited day finally arrived for a young Nagpur lad! The 26th b'day party for Nadeem Khan was a grand affair as his special and dear one's were right along with him. Although it was a regular planned fun get-together, mates kept springing surprises on birthday boy. As part of a prank, the cake that arrived as the centre of attraction had the remark 'Playboy' written on it that described Nadeem as per his friends. After the cake cutting, an attempt was made to put the bunny shaped cake on Nadeem's face, that dint met with success. Being very glad on his day, b'day boy thanked everyone for making his day.
Not forgetting to mention about how special he felt on his b'day, Nadeem informed that his most special gifts included the flowers that he kept receiving the entire day till the count reached 26.
The party was a fun time and a memorable one indeed.
PICS BY : Amol