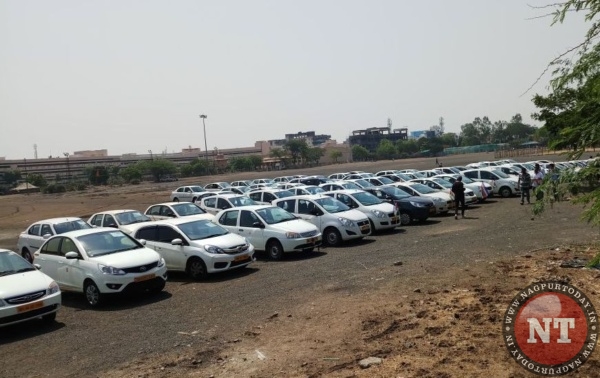 Nagpur: The drivers of Ola and Uber went on a joint strike on Monday, against the injustice caused by the cab service companies. Dozens of Ola and Uber drivers, led by by Maharashtra Navnirman Sena (MNS) leader Hemant Gadkari, gathered at Reshimbagh Ground as a part of their strike.
According to Ranjit Sarde, member of MNS, these drivers were promised a handful of payment every month from the companies, for which they sold their gold ornaments to buy cars. However, the business of these cab services boomed the companies brought their own cars along with new drivers and leaving the old drivers helpless and strive for money.
The striking drivers and owners claimed that the Ola and Uber companies showed big dreams by promising a guaranteed business of Rs 1 lakh per month to drivers. However, now this promise has turned out to be a mirage. Even after remaining online for 15 hours, they are not getting more than Rs 15,000-20,000 per month. This is despite the fact that there is huge demand for cabs in the city.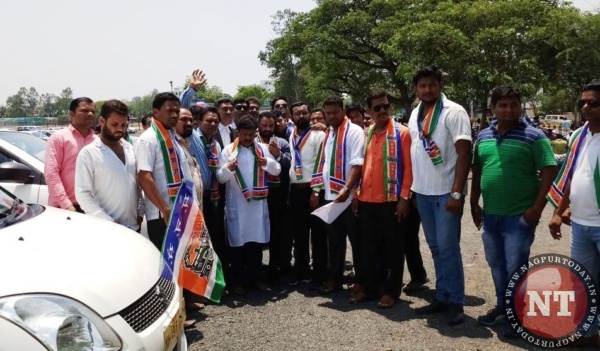 There are at least 7,000 cabs in the city procured by drivers on finance with the promise by Ola-Uber about handsome gains. Now many drivers are even unable to pay loan instalments. The cab drivers demanded Ola-Uber management to fulfil the promise of Rs 1 lakh per month income and fares based on the car model. They also demanded withdrawal of over 400 Ola-Uber cars which have been pushed by the company on city roads depriving business opportunity to cab owners.