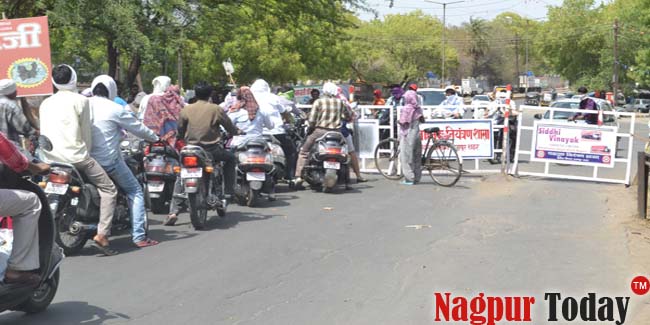 Nagpur News: Railway authorities have closed the flyover between Jaripatka and Pagal Khana Square without any prior information to people on Tuesday. Officials claimed that the flyover has completed its term and is now in a pathetic condition. The officials also said that the bridge is in a bad shape and suspected that it could collapse any time.
The sudden close down of the bridge has created inconvenience to the people. It is to be noted that the bridge joins Jaripatka to Nelson Colony Square, the bridge is the most convenient way to reach Jaripatka from Pagal Khana Square or vice-versa. With sudden shutting down of the bridge, traffic on this route has been badly affected.
Railway officials have put on barricades to stop the flow of traffic. However, due to no prior information about this development, people are facing problems.