Nagpur: A team of Crime Branch Unit 4 raided a dance bar in Kotwali area and caught red-handed girls dancing in obscene postures. Apart from the dancing girls, Manager, orchestra artists and nine customers have been booked by the raiding cops. The Friday night swoop created ripples across bars and restaurants in city.
The raiding Crime Branch Unit 4 sleuths reportedly found two young girls dancing in vulgar postures and 'seducing' customers. The customers were found hurling currency notes on the girls as 'rewards.' Notably, the licence of the orchestra has not been renewed.
Acting on secret inputs, a team of Crime Branch, led by Police Inspector Bharat Kshirsagar, raided the dance bar around 11.55 pm on Friday. In one of the rooms on the first floor of the dance bar, two young girls were found dancing in utterly vulgar way in front of customers. No girl was neither singing nor serving liquor to the customers but their postures were flashy and obnoxious.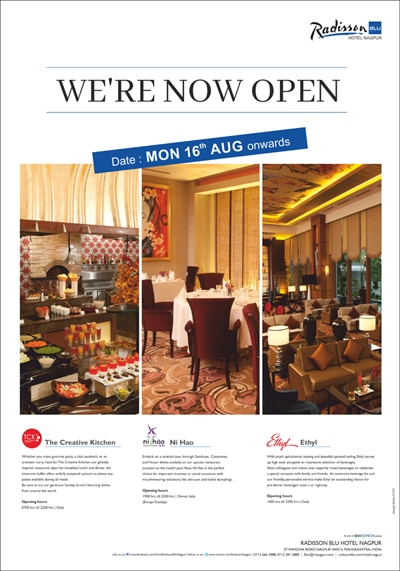 The nine customers who were 'enjoying' the dance were identified as Vishal Prakash Petkar (32) of Timki, Badal Madhukar Kuradkar (27) of Timki, Sachin Yashwant Gaurkar (36) of Golibar Square, Pranay Omprakash Chandak (33) of Saraswati Apartment, Jagnade Square, Amit Gangaram Limbani (38) of Satnami Nagar, Swapnil Arun Dhok (29) of Soubhagya Nagar, Hudkeshwar, Sanjay Gangadhar Rewatkar (43) of Gandhi Chowk, Sadar and Rakesh Vitthalrao Masurkar (35) of Plot No. 40, Deshpande Layout. The ninth accused has not been identified.
The Manager the dance bar Kishore Natthuji Mandhalkar (45), resident of Nandanvan Slums, was summoned by cops. Mandhalkar produced licence of the bar FL-3/396. He also showed an application for renewal orchestra and ghazal licence submitted to office of Police Commissioner on November 18, 2017. The time limit of the licence was up to December 31, 2015 but it was not renewed thereafter.
The woman staff of Crime Branch interrogated the two bar girls. One of them revealed her address as Vyankatesh Colony, Nandanvan while the other resided in Old Mangalwari, Central Avenue. Cops seized Rs 2200 and Rs 1500 from the girls respectively. The orchestra artists were also booked.