Nagpur/New Delhi: It's National Gold Award for Orange City Water & Nagpur 24×7 water supply project. The Orange City Water (OCW) has carved another niche & also brought laurels for Nagpur city, when it was crowned with prestigious National Gold Award as Most Progressive Water Utility in India which has been implementing 24×7 water supply projects in Nagpur during recently held ISGF (A PPP Initiative of Government of India) Innovation Awards-2018at New Delhi.
OCW CEO, Sanjoy Roy received the award at India Smart Grid Week (ISGW) 2018 organised at New Delhi on March 8. ISGF is a public-private partnership initiative of the Ministry of Power, Govt. of India with the mandate of accelerating smart grid deployments across the country with the support of 170+ members comprising of government ministries, utilities, regulators, technology providers, academia and research.
After receiving the award, OCW Chief Executive Officer (CEO) Sanjoy Roy while expressing his views said that, "OCW's desire and efforts of reaching out to the citizens of, Nagpur along with water have been recognized at National Level and every Nagpurian will feel happy about it. This award has not only boosted our commitment towards the citizens even further but now it has become our prime responsibility to deliver the best to people of Nagpur and we will continue the same with increased vigor."
It may be mentioned here Nagpur 24×7 Water Supply was earlier recognized as the 'National Best Practice in Urban Water Supply' in India by Prime Minister Narendra Modi at launch of AMRUT (Atal Mission for Rejuvenation and Urban Transformation) and Smart City initiative in June 2015.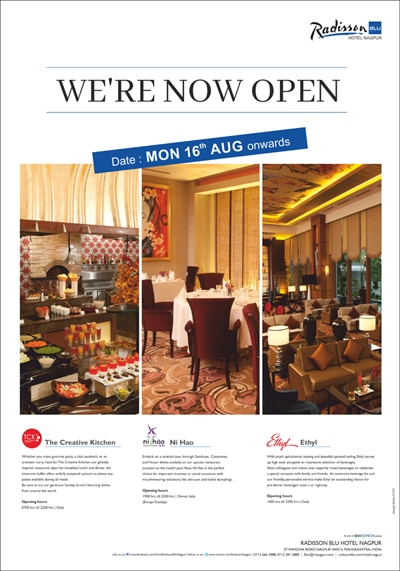 Earlier, OCW has earned various prestigious accolades in the past like "Best Water Management Practices Award" for their Water Management of Nagpur 24×7 project and 'Best Peoples Initiative in the Year" by World Water Leadership Congress and Awards at the World CSR Day programme , Special Recognition in SAP, Special Achievement in GIS, Best Practice Award at IUKAN 2013 for ESR Cleaning, Utility Best Practice Award, Global Water Intelligence's Water Deal of the Year 2013 and, most importantly, the Best PPP Operator Award by The Water Digest. 'National Award for Excellence in Corporate Communication' by 6th World CSR Day & National level Award for its social communication initiatives at the 6th Parivartan Sustainability Leadership Award 2016
At the launch of AMRUT mission, Prime Minister Narendra Modi declared the project as a National Best Practice in presence of 500 mayors and municipal commissioners from across the country.