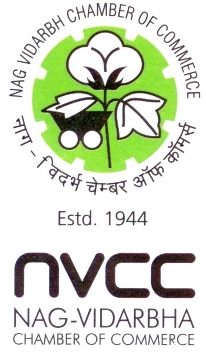 Nagpur Business News: Ministry of Consumers Affairs, Food & Public Distribution, Govt. of India, New Delhi has issued a press notification banning loose sale of 19 essential commodities viz. Rice (Powered), Flour, Atta, Rawa & Suji, Salt, Baby Food, Weaning Food, Biscuits, Bread, unmanned packages of butter and margarine, cereals and pulses, coffee, tea, beverages, edible oils, Vanaspati, Ghee, Mineral Water & Drinking Water. The Government has issued instructions to all State Governments and Union Territories to follow strictly the specific commodities are to be packed and sold in recommended standard packages.
Nag Vidarbha Chamber of Commerce President Shri Dipen Agrawal while protesting the Notification of the Government states that the Central Government has not considered the importance of ensuing festival "Deepawli" when consumers use daily consumable items like Rice (Powered) Flour, Atta, Rawa and Suji, cereals and pulses, Vanaspati, edible oils and ghee etc. during the festival.
He appeals the Government to re-consider the issue and suspend the notification till the important festival of "Deepawali" so that the trading community, consumers and general public get relief with the notification states in a press note issued by Shri Hemant Gandhi, Hon. Secretary of the Chamber.