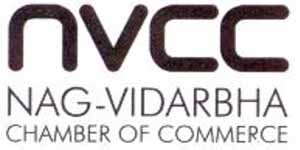 Nagpur News : NVCC   has submitted Pre-Budget Memorandum pertaining to Railways for 2013-14. In a letter to Pawan Kumar Bansal,the Rail Minister ,Dipen Agarwal ,President NVCC  has listed many suggestion for consideration and implementation.
Below is the Copy of the email sent to Railway Minister..
SUBJECT : Pre-Budget Memorandum pertaining to Railways for 2013-14
Respected Sir,
Nag Vidarbha Chamber of Commerce is an apex body of Trade, Commerce and Industry established in 1944 and catering their needs in Vidarbha region. It is affiliated to Indian Merchants Chamber of Commerce and Federation of Associations of Maharashtra, Mumbai and Confederation of All India Traders, New Delhi.  It has as its member Trade Association of all the districts of Vidarbha. This Chamber has representation on Central and State Government Advisory Committees.
We would like to put forth following suggestions for your kind consideration and implementation.
There are many trains going from South India towards Jaipur (Rajasthan) e.g. Chennai-Jaipur Train No.2967/2968, Coimbatore-Jaipur Train No.2969/2970, Mysore-Bangalore-Jaipur Train No.2975/2976 etc. These trains reach around 6 a.m. at Jaipur. There are many Rajasthan is belonging to Jodhpur/Bikaner Divisions. In order to further travel to Jodhpur or Bikaner, there is no connecting train, so the passengers travel by Bus under compulsion.
Further, these trains are extended up to Jodhpur and Bikaner via Merta road, half the bogies shall go to Jodhpur and other half to Bikaner. The trains can reach Bikaner by about 12 Noon and Jodhpur around 13 p.m. The trains from Bikaner and Jodhpur can link at Maitra city and travel to Jaipur and depart from there around 8.30 p.m.
This will give revenue to railway and convenience to travellers.
Further, train No.2307 from Kolkata to Bikaner/Jodhpur has similar scheme half the bogies go to Jodhpur and other half to Bikaner. Train No.2308 starts separately from Jodhpur and Bikaner and link together at Maitra and goes to Kolkata via Jaipur, Agra.
Since last few years, there is an increase in the frequency of many trains and introduction of new trains passing through Nagpur, which is remarkable. The passenger facilities and other amenities have also been improved. The train journeys are no more tiring.  Congratulations to Railway Administration.
With the increase in number of trains, we are happy to see the utilization of all the seven platforms at Nagpur Railway Station. The increase in number of passengers has been phenomenal.  In view of this we have the following suggestions :-
1.         Development of inside and outside Nagpur Railway Station : The existing parking place for vehicles outside Railway Station is very inconvenient, with the result, the passengers entering the Railway Station and coming outside the Railway Station are experiencing inconvenience and hardship.
It is suggested that the place of Old Bus Stand and Modern School premises/ground should be occupied by the Railway department and suitable & convenient parking place be provided there.  Similarly, open space on the eastern side of the Railway Station should be developed for parking to persons coming from eastern side, which will ease the congestion of the existing parking place.
2.         It has been observed that platform Nos. 1, 2 and 3 are kept neat and clean, but proper care is not taken on platform Nos. 4, 5, 6 and 7.
Hence, it is requested that the concerned staff be instructed to take regular round on above platforms and maintain healthy atmosphere. Similarly, water is not stored in the compartments on arriving of the trains, which causes inconvenience to travelers due to dry taps in the compartments. This should be looked into properly by the concerned staff on duty.
Proper drinking water facilities are not available on platforms.  This should be looked into.
3.         On the Eastern side of the Nagpur Railway Station proper light arrangements are not made, services of coolies are not there.  Rate chart of coolies be provided on the platforms and outside the station.
It is suggested that proper light arrangements should be made and coolies should be deputed.
4.         Arrangements made for announcement of arrival/departure of trains on platforms are not systematic, perhaps, it might be due to non-co-operation of the staff of Central Railway and South East Central Railway.
5.         It has been observed that auto-drivers used to enter near the gates of exit place of the Railway Station and harass the passengers while coming from platforms.
Hence, it is suggested that proper vigilance should be kept for such entries of auto-drivers.
6.         Position of vacant berths of each and every train should be displayed before arrival of the train on platforms.
7.         Identity cards should be provided to members of Station Consultative Committee to enable them to suggest various suggestions pertaining to station services.
8.         Just below the newly constructed bridge, opposite Railway Station, catering stalls causes inconvenience to road users, anti-social elements take advantage.
Hence it is suggested that with the help of Police department and N.M.C., healthy atmosphere should be there.
9.         Construction of Ramjhulla should be completed early in association with the concerned authorities.
10.       Non-functioning of 139 and other Railway enquiry facilities.
11.       Existing seven platforms be extended upto 11 to enable to arrive the trains on platforms well in time as the trains are stopped at outer sidings of the station.
12.       Trains coming from Delhi side should be given stoppage at Godhni Railway Station to enable the passengers to get down there, which will ease the rush at Main Railway Station.
13.       At present following trains are running 3 days in a week, we request you to direct the Central Railway authorities, Mumbai and Nagpur to run these trains daily.
1.         Nagpur- Pune – Nagpur Garib Rath …………. Daily
14.       New Railway Zonal should be given to Nagpur City which is long pending demand of Vidarbha Rail Users.
15.       For convince existing Train No. 12119- Amravati-Nagpur Inter City Train should be extended up to Narkhed and Amravati – Jabalpur Train should be extended Allahabad and also Nagpur Shivnath Train going up to Bilaspur should be extended up to Howrah.
16.       Stoppage should be given to Existing Howrah-Mumbai-Gitanjali Express to enable the passengers to get down and go to Shirdi.
17.       Quality Food should be supplied to passengers in the trains and proper police protection be given to them.
Shifting of Nagpur Railway Parcel office towards Eastern side of Goodshed : Nagpur Railway administration has shifted the existing parcel office towards eastern side of the parcel office, which is far away. The traders are experiencing hardships to load/unload the parcels. Hence, it is suggested to give instructions to Nagpur Railway authority to solve the problem of traders, in this regard.
Sir, you are aware that Nagpur is the second capital of Maharashtra and situated in the Center of India. Business and Industrial activities in the city are expanding every day due to industrial states at  Buti–Bori, container services, establishment of Cargo services and MIHAN Project. We have made a survey from our members and gathered that members of Business Community and Industries have to go often to Banglore, Guwahati, Jaisalmer and Haridwar for Business purposes and return.  Further, a number of Cosmopolitan Families are also residing at Nagpur and they have to go to their native places for their personal work at above cities.
We therefore, suggest your good self to introduce following new trains weekly from Nagpur, which will be very convenient to the members to go for business purpose and personal work.
1.         Nagpur – Jaisalmer (via Ajmer) – Nagpur
2.         Nagpur – Guwahati – Nagpur
3.         Nagpur – Banglore – Nagpur
4.         Nagpur – Haridwar – Nagpur
5.         Nagpur – Raibareli – Nagpur
6.         Nagpur – Jaipur – Nagpur
            Ahmedabad – Nagpur Prerna Express, which is at present, running once in a week should run daily and extended upto Kuchch.
Nagpur – Jabalpur Express should be extended upto Dhanbad via Allahbad–Faizabad–Ayodhya–Shahganj–Mahubalia.
The then Railway Minister Ms. Mamta Banerjee while submitting Railway Budget had announced that Nagpur-New Delhi-Nagpur Non-stop train would be started soon, but so for this train has not been introduced so for.
For development of Vidarbha region, we suggest that following suggestions be considered.
a)        Survey for possibility of National Railway Passenger Hub at Nagpur.
b)        Railway Coach Factory at Nagpur
c)         Railway Wagon Factory at Nagpur
d)        Information gathering at Railway Station regarding all important amenities in the city with map like Hospitals, Education Centers, Hotels, Restuarants, Shopping Markets etc., Tourists Places to visit at and nearby Nagpur.
e)         Construction of New Building at Eastern side of the Railway Station.
Classification of Floating Fish Feed : M/s. Indian Solvent Industry producing floating fish feed which comes under polutry feed Maximum plants are functioning at Rajnandgaon, Chhattisgarh State and at present, manufacturing capacity is 330 MT per day. The capacity will further increase upto 1000 MT per day in March 2012 and further likely to increase 1500 MT per day by March 2013.
The commodity can be loaded in BCN wagon on account of low density as 0.400 mt/per cubic mtr. and only 32 to 35 Metric ton of floating fish can be accomodated in the wagon against CC of 61 metric ton.  Their destination ex. Rajnandgaon are Andra Pradesh, West Bengal, Orissa, Gujrat, Karnataka, Tamil Nadu, Punjab, Delhi and some quantity will go to Mumbai Port also.
Further analysis of freight charges by rail and road and loss suffered by the party by loading by rail loss comes to Rs.22,000 to Rs.46,000 per wagon. Since, this commodity has not been classified separately. It is suggested to classify this commodity looking to the loadibility of commodity in BCN wagon.
In case this commodity is classified and due weightage is given in weight condition then there are chances of getting 5 rakes traffic per month ex. Rajnandgaon to various destination.
Growth of Iron & Steel Industry :
Transportation of Low Ash Metallurgical Coke (LAM coke) is done on regular basis from Vizag and Jajpur. Total monthly requirement is 16000-17000t per month basis i.e. 8 rakes per month basis. Presently, it is transported around 50% of material by rake and 50% by road. In transportation of coke by rake, (which is classified in class 150), a pinch of heavy idle freight is felt in last 2 months, to transport 100% material by rake and payment of idle freight of Rs 3 crores is an extra burden on the transporters.
Due to lower density, only 32 to 35t material can be loaded in a N Box where as Railway is charging freight for 65t on the basis of CC. Similarly, SECL has certified that wagon capacity for loading of STEAM B is only 62t and Railways is charging 65t freight for the same also.                                         
            We wish to state that Railways is getting numerous benefits in transportation of Low density materials like LAM coke and Steam B coal in the following forms:
Railway is using single power to pull the LAM coke rake (material weight appx. 2100t only) against 2 powers used in pulling the coal rake of 3835t. So there is substantial saving to railways in the form of reduced capex and reduced running cost like fuel cost, wear & tear and staff cost etc
There is minimum load on the track, the wagons and the wagon system, which must be resulting in lower maintenance and operation cost.
It is suggested that Railway to consider reducing burden of idle freight by:
To Reduce the CC of wagons for this particular commodity from 65t to 50t atleast as a middle way to the problem.
Shifting LAM coke from class 150 to lower class may be class 100 or class 120
Bonus mechanism for carrying lower load, the same way Railway is penalizing through punitive charges for carrying over load.
Further, Railways is charging busy season surcharge of 7% & 2% as development charges on freight and it is getting extended time-to-time, which is an extra cost and it should be discontinued.
It is also suggested that Railways should consider the pain of idle freight and address the same open mindedly so that the transporters may shift 100% load from road to rail in mutual interest