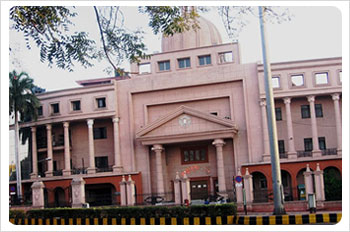 Nagpur News : The unauthorized layouts under Nagpur Improvement Trust (NIT) are kept unattended with residents still facing plenty of problems and NIT conveniently turning their back over the problems. Though, NIT never fails to recover maintenance taxes and bills, it has failed miserably in keeping the areas problem free. To protest this, Rajiv Gandhi Vichar morcha will gherao MLAs and MPs on February 23 and 24 and would demand to dissolve NIT. They will also gherao NIT Trustees to press for their demands.
A meeting of senior officials of Rajiv Gandhi Vichar Morcha was held in regard recently. Morcha Director Anil Pande and social worker Raja Hindustani said that though NIT has failed in the development of Nagpur city, its trustees did not fail to fill their pocket holes. Morcha members have demanded a search on property of NIT officials and complete analysis of their property. The members will soon lodge a complaint to Lokayukta and CBI in this regard.
Raja Hindutani, Nitin Choudhary, Mohar Karemore, Nana Aslam, Raju Kuthe, Keshav Dhawde, Prashant Patil, Nasir Khan, Gopal Sharma, Dayal Zaralani. Kishor Madavi, Rabiya Shah, Ashwini Yadav, Pinky Verma, Salma Pathan, Shyama Kshatriya and others were present prominently during the meeting.