NVCC holds lecture on 'How to understand budget'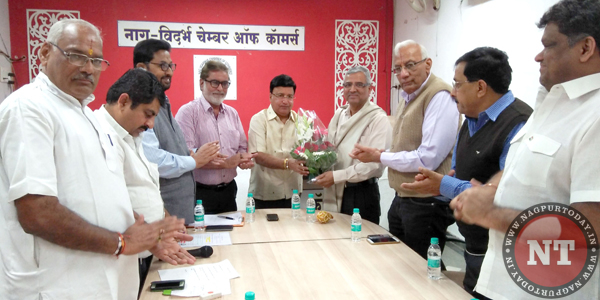 Nagpur: Nagpur Vidarbha Chamber of Commerce (NVCC) had recently organised a symposium. Chartered Accountant and Economist Vinayak Gowilkar from Nasik spoke on How to understand budget and which points are kept in mind while planning the budget. He explained to the business community people in a simple and lucid language.
Speaking on the occasion NVCC President Hemant Gandhi welcomed all. He said that from time to time they have been organising lecturers on important subjects and guiding the members.
Earlier, NVCC President Hemant Gandhi welcomed Vinayak Gowilkar by presenting shawl, bouquet and shreefal. while Vice-President Raju Vyas introduced the guest.
Prominent among present on the occasion were former president Ramesh Mantri, Dipen Agrawal, Vice-Presidents-Raju Vyas, Ashwin Mehadia, Joint Secretary-Ramavatar Totla, Public Relation Officer-Shabbar Shakir, Executive Members Gajanan Gupta Swapnil Ahirkar, Sandip Agrawal, Santosh Kabra, Ashok Sanghavi, Shankar Sugandh, Special invitees- Girish Mundhada Kanhaiyyalal Motwani, Manoharlal Ahuja, Narayan Toshinwale, Rakesh Ahuja, Vijay Kewalramani and traders' representatives from various organisations. Treasurer Sachin Punyani conducted the function while Joint Secretary Farukhbhai Akbani proposed a vote of thanks.