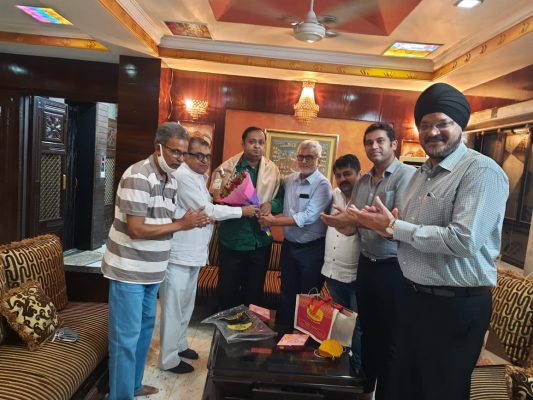 Nagpur: The office-bearers and members of Nag Vidarbha Chamber of Commerce (NVCC) celebrated the birthday of Chamber's President Ashwin Mehadia with gaiety by cutting a cake and extending him greetings.
NVCC Senior Vice President Arjundas Ahuja and other office-bearers felicitated Mehadia by offering him a shawl and bouquets. The members wished Mehadia a healthy and long life.
Accepting the good wishes, the NVCC President Mehadia thanked them and asserted that he will always strive hard for welfare and interets of traders.
Present on the occasion include NVCC Vice Presidents Arjundas Ahuja, Farooqbhai Akbani, Treasurer Sachin Punyani, Joint Secretaries Shabbar Shakir, Swapnil Ahirkar, and PRO Rajwantpalsingh Tuli.