Scintillations'14 packs spirit of joy at grand farewell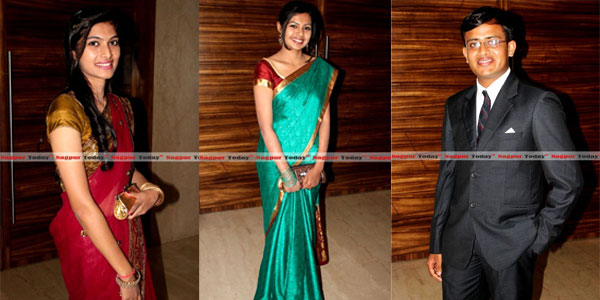 Nagpur Today.
The studious versions of the students were up for some delightful moments at the cultural fest of ETC Department at Priyadarshini College of Engineering!
After the tedious technical and sport events, there came the day when the organizers packed up fun for the students at the cultural fest cum farewell party thrown up on the concluding day of their annual fest- Scintillations'2014.
The faculty members of the department marked their presence in full that elated the students.
With entertainers like dance, drama, solo songs and especially the rock band performance, the monotony of welcomes fast become stale, unlike most parties. Interesting games like 1 minute show, fish pond, and many more proved to be the most enlivening elements at the do!
Electrifying anchoring by Aayan Khan and Puja Thakur met with huge round of applause. High heels and smart shoes tapped to the beats of thunderous songs played by DJ towards the end of the party. At the corners were compact conversations over sumptuous moments.
PICS BY : Vinay Thorat