Now, take tokens at crematoriums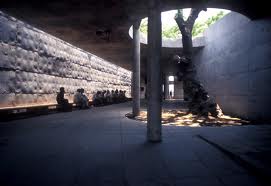 Nagpur News : After much ruckus was created in Nagpur Municipal Coporation when members of a family found ashes of their beloved 'missing' from Mankapur ghat, NMC has decided to issue token numbers to funerals.
A few days ago, three cremations took place at Mankapur ghat. NMC officials informed that cremation of Hitesh Janbandhu, Banabai Tagde and Mala Pillay took place at Mankapur ghat on January 23. When members of Pillay family reached Mankapur ghat the next day to collect the ashes of Mala Pillay, they were shocked to see that ashes were 'missing'. Members of Janbandu family mistakenly took away ashes of Mala Pillay along with their Hitesh Janbandhu's ashes. Meanwhile, Janbandhu family released half of the ashes in river Kolar and kept remaining in a pot to be released in the rive Paoni. These details were revealed during investigation by NMC team led by Dr Ashok Urkude. NMC officials visted homes of all the three families. NMC officials called members of Pillay family and Janbandhu family and sorted the matter for them. Pillay family collected the ashes kept in the pot and kept it in the locker of Mankapur Ghat.
Learning from episode, NMC decided to paint numbers of platforms at all crematoriums in the city. Each and every funeral will be registered with name of the deceased, address of the members of deceasd's family and number of platform of the cremation. Besides, a token number will also be issued in each case to avoid any such mistakes