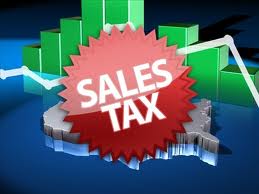 Nagpur News : Four blacksmith businessmen were booked by Lakadganj police for allegedly cheating government department of sales tax and duping tax amount of Rs 20 crore.
All four- Arun Agrawal, a resident of Lakadganj, Govindsingh Panakar and his sons Umesh and Dinesh, resident of Telephone Exchange square-were slapped with relevant section of Maharashtra value added tax act 2002.
On the enquiry made by the sales tax department senior official, it was found that Agrawal owned the business in the name of his servant at Wardhaman Nagar and didn't paid tax of around Rs 10 crore. It was learnt that Panakar's had not even registered their name in the sales tax department. Govindsingh has not paid tax amount of Rs 4.65 crore while Dinesh and Umesh have not paid amount of Rs 4.94 crore and Rs 19.67 lakhs respectively.