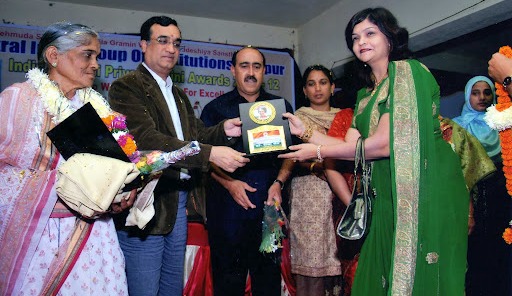 She's a lady with a vision, she dreams global and she belongs to Nagpur. She is a doctor, a proud wife, a great mother and she believes "Health is wealth". We introduce to you, a woman who has won many prestigious awards and dreams that one day there will be no obesity in India.
Nagpur today has an exclusive chat with Dr Richa Jain (owner:  Unique slim point).
Nagpur Today:  Tell us something about yourself.
Richa Jain– I am Dr Richa Jain, Unique Slim Point & Unique International, Beauty and Fitness is what I work for. I believe that dreams come true .There is no short-cut in life. Hard work and dedication is important.
Nagpur today: – How was the start?
Richa Jain-In the year 2000, we started when we got a German machine which showed great results for obesity. So since that time, we went ahead, but I would still say that our starting was not very smooth. People supported me for the vision I had. I got a lot of machines which created a good impression of delivering quality work.
Nagpur today: – Did your husband support you?
Richa Jain–  It may sound a little different but today whatever I am I give credit to my family and specially to my husband . It is said that behind every successful man there is a woman, but behind my success is my husband. He has been very supportive and understanding.
Nagpur today: – How much time do you spend at home?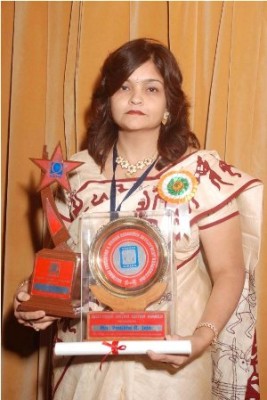 Richa Jain: – In the morning I am home till 10 A.M and evening after 8 P.M.
Nagpur today:-Do you cook?
Richa Jain: – Yes. I cook; I try hard to give my best at home as well as in my work.
Nagpur today: – Market is too competitive. So what is different or special in your clinic?
Richa Jain: – I do not have a competition in Nagpur! The kind of machines I have for research I do on patients helps me get the best results for people who want to lose weight and look nice.
Nagpur today: – If you get an opportunity to start your career again, what career will you choose?
Richa Jain: – I will choose the same career I have now but I would do a lot of social work as well because I think when the society gives you so much and if you get time to give something back and help the society, you should do it. So I want to come up with a hospital which can help with the treatment of poor and underprivileged.
Nagpur Today: – What's your fitness mantra?
Richa Jain: – Being a Jain I can say that everyone should mainly concentrate on eating nutritious food, intake of fibers and drinking a lot of water.  Most importantly start saying no to junk food.
Nagpur today: -What are your suggestions for women?
Richa Jain: – Do not avoid your fitness or your beauty. Have a proper diet, walk or exercise for min 30 minutes at least every day. Take care of your skin by doing proper cleansing and avoid artificial make up.
Nagpur today: – What is the magic behind your beauty?
Richa Jain:- My clinic Unique Beauty Clinic.
: – Yash Raj Trivedi