Nagpur News.
In its endeavor to accord the global status to Nagpur, a charitable organization has stepped to make some move in the direction. Aiming to make Nagpur a global city by 2020, Nagpur-First Charitable Trust is organizing Global Nagpur Summit 2014 to drive home their point of view.
While the proposed 2-days summit is scheduled for month of December 2014, the activities of the summit will commence 6 months prior to the global conference with leadership Lecture Series by prominent global personalities from various fields such as education, business, sports, law and film etc. The summit will also witness panel discussions on urban development and its challenges, Global Nagpur awards, City Tour and many more. The second day summit plans an investor's Concave holding discussion on topic like investment, CSR funding engagements and equity investment and city tour for deligates.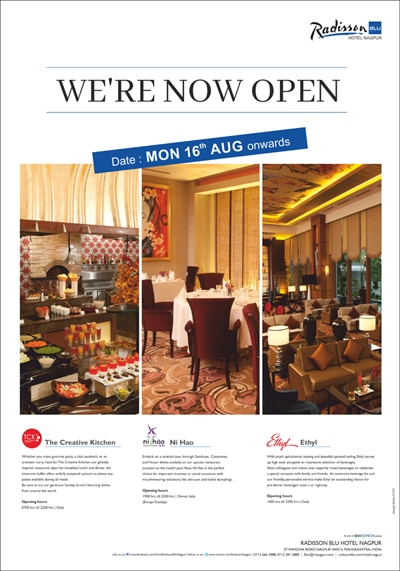 A press conference to this effect was organized on Friday at Tilak Patrakar Bhawan. Though Nagpur has many achievements to showcase, it lacks recognition across world due to lack of strong branding and incorporating this core idea, Nagpur-First Trust is taking initiative to create global platform for development, informed the members of Nagpur-First Trust. To give Nagpur a global platform for development, Nagpur First is organizing first of its kind summit under the banner of Global Nagpur summit.
Talking to the media personal the members of Nagpur-First Trust said that Nagpur is one of the fastest growing cities of India however a lot of work is required to be done to bring Nagpur on international level.
The members informed that the Summit is envisaged to bring a fresh and diversified thought process to deal with the current opportunities and challenges of individuals, residents, businesses, urban local bodies, non governmental agencies etc. to bring a positive and sustainable change in the city.
The Global Nagpur summit has received support from the Mayor of Nagpur, Prot. Anil Sole and the Commissioner. Dr. Shayam Wardhane and they have joined the Summit in Advisory capacity. The  other luminaries invited as Advisors to the Summit include the likes of Dr. J J Irani – Former Md of TATA steel, Ms. Karuna Gopal – President at foundation of futuristic City, Dr. Dinesh Keskar – President Boeing International. Ms. Swati Dandekar – former Iowa State Legislator, and Mr. Kumar Barwe – to name few. The organizers seeking support from the public. The interested people can contribute to the summit by getting connected as volunteers, help in connecting with speaker, lecture hosts or sponsors. Interested In any of the above can share their ideas email id isha.guptapmanifold.com.
PManifold is the "Knowledge partner" for the summit while Attrait Solutions is the digital Partner for the summit.