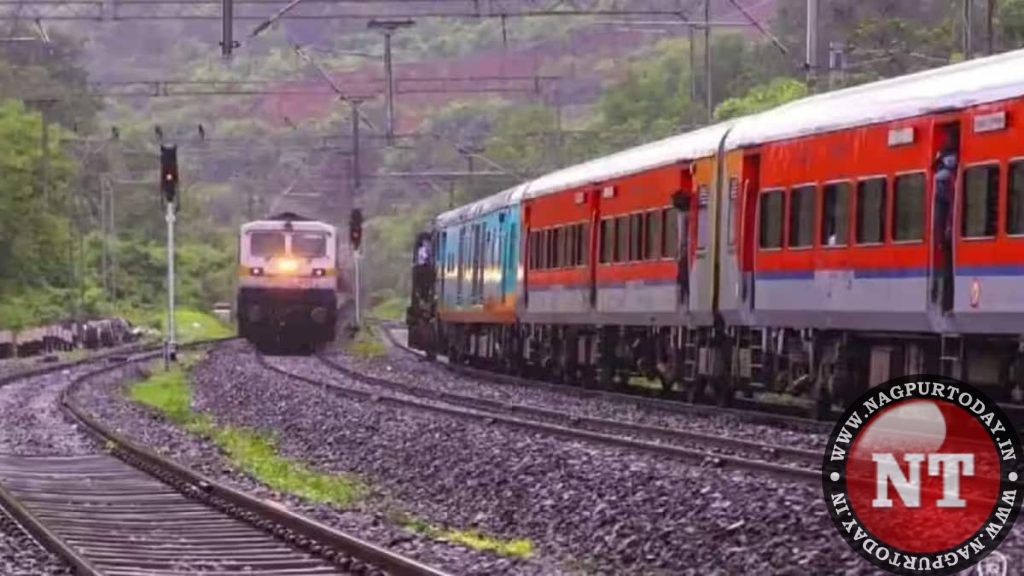 Nagpur: Here is good news for the travellers of Howrah-Mumbai route. Central Railway has upgraded the 526.72 km Igatpuri-Bhusawal-Badnera route. On this route Nagpur-Mumbai-Nagpur Duronto Express, Gondia-Mumbai-Gondia Vidarbha Express and Mumbai-Howrah-Mumbai Gitanjali Express were successfully tested at a speed of 130 km per hour.
Passenger-carrying trains were run with maximum permissible speed by Bhusawal Division, one of the saturated routes of Indian Railways. With the announcement of new time table of Indian Railways on October 1, timings of several Mail/Express trains are likely to be revised, wherein travellers would be able to reach their destination earlier than the time taken by these trains at present.
According to the Central Railway, the Igatpuri to Badnera route is via Bhusaval and stretches to about 526.76 km. The speed trials were held from September 26 to 30 in the Up and Down directions in the above section. The trials' success indicates that all the safety parameters are okay and trains on the busy route can run at full speed that entails various alternatives for train operations.
In the first phase, the speed trials of 130 km/hour was conducted on Train No 12289 CSMT Nagpur Duronto Express, 12290 Nagpur-CSMT Express, 12105 CSMT-Gondia-Vidarbha Express, 12106 Gondia-CSMT Vidarbha Express, 12859 CSMT-Howrah Gitanjali Express and 12860 Howrah-CSMT Gitanjali Express. This means, three pairs of long distance passenger-carrying trains, which were popular among the travellers, were identified.
Although Railways is still a preferred mode for long distance travel, the emergence of roadways with expressway and debut of high speed vehicles poses a stiff challenge to its supremacy. Hence various measures are being undertaken by the Railways to speed up the movement of its passenger-carrying trains.
The details that emerged after the trials showed that while the average time saved in Down direction was 28 minutes, the time saved in Up direction was about 30 minutes. In today's situation, where all the Indian Railways routes are saturated due to delay in undertaking capacity expansion projects, saving 30 minutes of run time brings up exciting possibilities for the Railways' operations.
After the trials, about 67 trains are planned to run at 130 km/hour in Igatpuri-Bhusawal-Badnera section of the Bhusawal division. A spokesperson of Central Railways said, the success of the trials is an important development as the fitness of track infrastructure needs to be ascertained before speeding-up the railways. Moving from 120 to 130 km/hour is significant step up as it entails moving into semi-high speed arena.
For running trains at 130 km/hour several important measures are needed in place, like thick switches, higher grade tracks, faster signalling process, data loggers for pinpoint location of train and other minute aspects. Till now, the maximum permissible speed in the section was 120 km/hour. The significance of Bhusaval Division over Indian Railways is such that it caters to the movement of trains on East-West as well as North to West directions of the country.
The important link is Mumbai to various parts of Northern India via the Khandwa region. Similarly the linking of Kolkata and Mumbai though Badnera is another important link. So increasing speed to trains in either direction provides Railways the opportunity to either increase additional services with the savings in time or provide it for maintenance of tracks. Due to saturated track allocation, maintenance blocks used to be problematic.
But with such a high number of trains getting upgraded to faster mode, now the division would not face much trouble in putting aside blocks for track maintenance. The spokesperson for Central Railway said the increasing speed of long distance trains would enable increasing the stoppages times at existing stations.