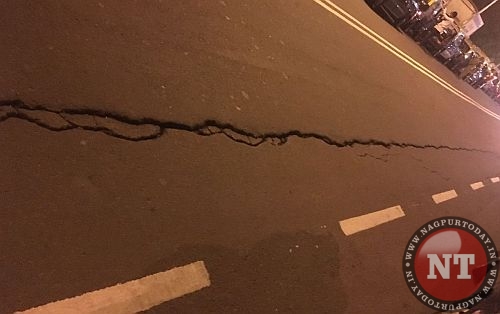 Mumbai: A day after the footbridge collapse at Andheri, the Mumbai police has sounded an alert for another bridge.
@MumbaiPolice tweeted that the bridge at Grant road station has developed cracks. Traffic has been diverted to Nana chowk towards Kennedy bridge.
Multiple tweeted by the Mumbai Police saw cracks on the road almost along the entire length of the bridge, similar to cracks caused by earthquakes.
Union Railway Minister Piyush Goyal on Tuesday said that 445 bridges in Mumbai suburban will undergo a safety audit. "I got the design of this bridge studied. This bridge is a Cantilever bridge and is around 40 years old. Safety audit will be done of 445 bridges in suburban Mumbai. As per findings of an audit, necessary action will be taken at the earliest."
Another testimony to the city's crumbling infrastructure and the government's sadly lacking attention towards repairs and maintenance.