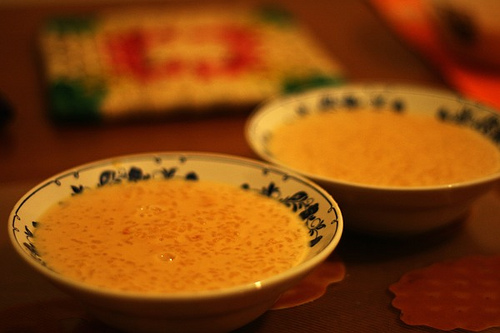 Delve into the sweetness of Notun Gurer Payesh this Durga Puja!
Ingredients:
1 cup Palm Jaggery (grated)
3 L Milk
2 tbsp Basmati Rice Soaked
1 Bay leaf
5-6 Green Cardamoms
10 Almonds (blanched and sliced)
Procedure:
In a thick bottomed pan, boil the milk and then simmer it in low until it thickens.
Add bay leaf and green cardamoms to the milk and cook for some time. Now add rice to it and stir.
Add jaggery and almonds to it and simmer for five minutes.
Garnish with almonds.
Chill and serve the delicious Notun Gurer Payesh!