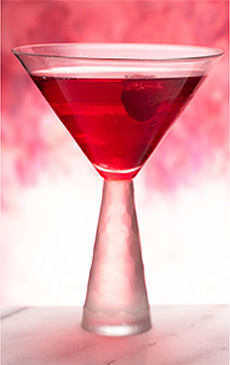 DRINK RECIPES
Keywords
love potion #69, love, potion, #69, coconut rum, peach schnapps, rum, pineapple juice, cranberry juice, drink recipe, drink, recipe, alcoholic drink recipe, cocktail recipe, cocktail, mixed drink, martini
Description
A delicious recipe for Love Potion #69, with coconut rum, peach schnapps, rum, pineapple juice and cranberry juice. Also lists similar drink recipes.
Category
Cocktails
Subcategory
Long drinks
Ingredients
1 oz coconut rum
1 oz peach schnapps
1 splash rum
4 oz pineapple juice
2 oz cranberry juice
Method
Pour the coconut rum and peach schnapps into a highball glass 2/3 filled with ice cubes. Add the pineapple juice, and fill with cranberry juice. Splash rum on top, and serve.
Serve
Highball Glass
Nutrition Info
(per 8.1 oz serving)
Calories (kcal)
Energy (kj)
Fats
Carbohydrates
Protein
230
964
0.2 g
36.8 g
0.6 g
Fiber
Sugars
Cholesterol
Sodium
Alcohol
0.3 g
–
0 mg
11 mg
14.7 g